A Warm Welcome
from the Headteacher
The school has worked hard to develop a vision and identity based on what we believe is working well for us all. The mission statement 'Creating tomorrow's role models by combining traditional values with futures thinking' sums up the direction for the school. We want Walton Priory pupils to retain the strong values that the school established in 1974, which were:
Work hard

Respect each other

Look after the environment
However, in an ever changing world, we also want to prepare all our pupils for careers in tomorrow's world by providing the best opportunities for developing skills in STEM subjects (science, technology, engineering and maths). We plan to capitalise further on this agenda by engaging more local businesses to work with us. As part of this vision to improve learning opportunities with technology, we intend to install plasma screens in each classroom for teachers to use. This is a significant investment for the school, but will help to ensure that all pupils engage with first class 21st century learning. We will also be replacing the outdated technology used for discrete computing lessons.
This is an exciting time for Walton Priory as you will be aware. We are looking forward to welcoming over 150 Year 5 pupils in September into 6 classes.
Lindsay Taylor-Potts BA (Hons), MA.
Follow us on Twitter

				Array
(
    [0] => Array
        (
            [created_at] => Sun Oct 18 16:56:41 +0000 2020
            [id] => 1317872239446994945
            [id_str] => 1317872239446994945
            [full_text] => We're nearly at the end of an extraordinary half term. It's astonishing how quickly your children have adapted to the bubble restrictions, one-way routes, staggered lunch breaks and sanitiser everywhere. It is hard work, but they really are brilliant. 💛🖤💛🖤@StaffordshireCC https://t.co/JlBtbucMXY
            [truncated] => 
            [display_text_range] => Array
                (
                    [0] => 0
                    [1] => 272
                )

            [entities] => Array
                (
                    [hashtags] => Array
                        (
                        )

                    [symbols] => Array
                        (
                        )

                    [user_mentions] => Array
                        (
                            [0] => Array
                                (
                                    [screen_name] => StaffordshireCC
                                    [name] => Staffordshire County Council
                                    [id] => 45574497
                                    [id_str] => 45574497
                                    [indices] => Array
                                        (
                                            [0] => 256
                                            [1] => 272
                                        )

                                )

                        )

                    [urls] => Array
                        (
                        )

                    [media] => Array
                        (
                            [0] => Array
                                (
                                    [id] => 1317869780465045509
                                    [id_str] => 1317869780465045509
                                    [indices] => Array
                                        (
                                            [0] => 273
                                            [1] => 296
                                        )

                                    [media_url] => http://pbs.twimg.com/media/EkoDlTzXUAU_4Sb.jpg
                                    [media_url_https] => https://pbs.twimg.com/media/EkoDlTzXUAU_4Sb.jpg
                                    [url] => https://t.co/JlBtbucMXY
                                    [display_url] => pic.twitter.com/JlBtbucMXY
                                    [expanded_url] => https://twitter.com/WaltonPriory/status/1317872239446994945/photo/1
                                    [type] => photo
                                    [sizes] => Array
                                        (
                                            [large] => Array
                                                (
                                                    [w] => 2048
                                                    [h] => 1152
                                                    [resize] => fit
                                                )

                                            [thumb] => Array
                                                (
                                                    [w] => 150
                                                    [h] => 150
                                                    [resize] => crop
                                                )

                                            [small] => Array
                                                (
                                                    [w] => 680
                                                    [h] => 382
                                                    [resize] => fit
                                                )

                                            [medium] => Array
                                                (
                                                    [w] => 1200
                                                    [h] => 675
                                                    [resize] => fit
                                                )

                                        )

                                )

                        )

                )

            [extended_entities] => Array
                (
                    [media] => Array
                        (
                            [0] => Array
                                (
                                    [id] => 1317869780465045509
                                    [id_str] => 1317869780465045509
                                    [indices] => Array
                                        (
                                            [0] => 273
                                            [1] => 296
                                        )

                                    [media_url] => http://pbs.twimg.com/media/EkoDlTzXUAU_4Sb.jpg
                                    [media_url_https] => https://pbs.twimg.com/media/EkoDlTzXUAU_4Sb.jpg
                                    [url] => https://t.co/JlBtbucMXY
                                    [display_url] => pic.twitter.com/JlBtbucMXY
                                    [expanded_url] => https://twitter.com/WaltonPriory/status/1317872239446994945/photo/1
                                    [type] => photo
                                    [sizes] => Array
                                        (
                                            [large] => Array
                                                (
                                                    [w] => 2048
                                                    [h] => 1152
                                                    [resize] => fit
                                                )

                                            [thumb] => Array
                                                (
                                                    [w] => 150
                                                    [h] => 150
                                                    [resize] => crop
                                                )

                                            [small] => Array
                                                (
                                                    [w] => 680
                                                    [h] => 382
                                                    [resize] => fit
                                                )

                                            [medium] => Array
                                                (
                                                    [w] => 1200
                                                    [h] => 675
                                                    [resize] => fit
                                                )

                                        )

                                )

                        )

                )

            [source] => Twitter Web App
            [in_reply_to_status_id] => 
            [in_reply_to_status_id_str] => 
            [in_reply_to_user_id] => 
            [in_reply_to_user_id_str] => 
            [in_reply_to_screen_name] => 
            [user] => Array
                (
                    [id] => 801394306053447680
                    [id_str] => 801394306053447680
                    [name] => Walton Priory
                    [screen_name] => WaltonPriory
                    [location] => Stone, England
                    [description] => Walton Priory Middle School, Stone, Staffs.
Rated "GOOD" by OFSTED 2020.
                    [url] => https://t.co/CpEqXDPtN7
                    [entities] => Array
                        (
                            [url] => Array
                                (
                                    [urls] => Array
                                        (
                                            [0] => Array
                                                (
                                                    [url] => https://t.co/CpEqXDPtN7
                                                    [expanded_url] => http://www.waltonpriory.staffs.sch.uk
                                                    [display_url] => waltonpriory.staffs.sch.uk
                                                    [indices] => Array
                                                        (
                                                            [0] => 0
                                                            [1] => 23
                                                        )

                                                )

                                        )

                                )

                            [description] => Array
                                (
                                    [urls] => Array
                                        (
                                        )

                                )

                        )

                    [protected] => 
                    [followers_count] => 649
                    [friends_count] => 84
                    [listed_count] => 2
                    [created_at] => Wed Nov 23 11:57:46 +0000 2016
                    [favourites_count] => 585
                    [utc_offset] => 
                    [time_zone] => 
                    [geo_enabled] => 1
                    [verified] => 
                    [statuses_count] => 1446
                    [lang] => 
                    [contributors_enabled] => 
                    [is_translator] => 
                    [is_translation_enabled] => 
                    [profile_background_color] => 000000
                    [profile_background_image_url] => http://abs.twimg.com/images/themes/theme1/bg.png
                    [profile_background_image_url_https] => https://abs.twimg.com/images/themes/theme1/bg.png
                    [profile_background_tile] => 
                    [profile_image_url] => http://pbs.twimg.com/profile_images/801394933785567232/FRYZza4I_normal.jpg
                    [profile_image_url_https] => https://pbs.twimg.com/profile_images/801394933785567232/FRYZza4I_normal.jpg
                    [profile_banner_url] => https://pbs.twimg.com/profile_banners/801394306053447680/1602793677
                    [profile_link_color] => FAB81E
                    [profile_sidebar_border_color] => 000000
                    [profile_sidebar_fill_color] => 000000
                    [profile_text_color] => 000000
                    [profile_use_background_image] => 
                    [has_extended_profile] => 
                    [default_profile] => 
                    [default_profile_image] => 
                    [following] => 
                    [follow_request_sent] => 
                    [notifications] => 
                    [translator_type] => none
                )

            [geo] => 
            [coordinates] => 
            [place] => 
            [contributors] => 
            [is_quote_status] => 
            [retweet_count] => 0
            [favorite_count] => 18
            [favorited] => 
            [retweeted] => 
            [possibly_sensitive] => 
            [lang] => en
        )

    [1] => Array
        (
            [created_at] => Fri Oct 16 05:40:59 +0000 2020
            [id] => 1316977418415067136
            [id_str] => 1316977418415067136
            [full_text] => When our multi-talented and all round fabulous Head Boy makes a pineapple upside down cake in Food Tech, you just know it'll be amazing. Brilliant work, Ibby, as always. 💛🖤💛🖤👍 https://t.co/JRWvpvudd3
            [truncated] => 
            [display_text_range] => Array
                (
                    [0] => 0
                    [1] => 175
                )

            [entities] => Array
                (
                    [hashtags] => Array
                        (
                        )

                    [symbols] => Array
                        (
                        )

                    [user_mentions] => Array
                        (
                        )

                    [urls] => Array
                        (
                        )

                    [media] => Array
                        (
                            [0] => Array
                                (
                                    [id] => 1316976644859564032
                                    [id_str] => 1316976644859564032
                                    [indices] => Array
                                        (
                                            [0] => 176
                                            [1] => 199
                                        )

                                    [media_url] => http://pbs.twimg.com/media/EkbXR-ZXEAAKZO5.jpg
                                    [media_url_https] => https://pbs.twimg.com/media/EkbXR-ZXEAAKZO5.jpg
                                    [url] => https://t.co/JRWvpvudd3
                                    [display_url] => pic.twitter.com/JRWvpvudd3
                                    [expanded_url] => https://twitter.com/WaltonPriory/status/1316977418415067136/photo/1
                                    [type] => photo
                                    [sizes] => Array
                                        (
                                            [medium] => Array
                                                (
                                                    [w] => 900
                                                    [h] => 1200
                                                    [resize] => fit
                                                )

                                            [small] => Array
                                                (
                                                    [w] => 510
                                                    [h] => 680
                                                    [resize] => fit
                                                )

                                            [large] => Array
                                                (
                                                    [w] => 960
                                                    [h] => 1280
                                                    [resize] => fit
                                                )

                                            [thumb] => Array
                                                (
                                                    [w] => 150
                                                    [h] => 150
                                                    [resize] => crop
                                                )

                                        )

                                )

                        )

                )

            [extended_entities] => Array
                (
                    [media] => Array
                        (
                            [0] => Array
                                (
                                    [id] => 1316976644859564032
                                    [id_str] => 1316976644859564032
                                    [indices] => Array
                                        (
                                            [0] => 176
                                            [1] => 199
                                        )

                                    [media_url] => http://pbs.twimg.com/media/EkbXR-ZXEAAKZO5.jpg
                                    [media_url_https] => https://pbs.twimg.com/media/EkbXR-ZXEAAKZO5.jpg
                                    [url] => https://t.co/JRWvpvudd3
                                    [display_url] => pic.twitter.com/JRWvpvudd3
                                    [expanded_url] => https://twitter.com/WaltonPriory/status/1316977418415067136/photo/1
                                    [type] => photo
                                    [sizes] => Array
                                        (
                                            [medium] => Array
                                                (
                                                    [w] => 900
                                                    [h] => 1200
                                                    [resize] => fit
                                                )

                                            [small] => Array
                                                (
                                                    [w] => 510
                                                    [h] => 680
                                                    [resize] => fit
                                                )

                                            [large] => Array
                                                (
                                                    [w] => 960
                                                    [h] => 1280
                                                    [resize] => fit
                                                )

                                            [thumb] => Array
                                                (
                                                    [w] => 150
                                                    [h] => 150
                                                    [resize] => crop
                                                )

                                        )

                                )

                        )

                )

            [source] => Twitter Web App
            [in_reply_to_status_id] => 
            [in_reply_to_status_id_str] => 
            [in_reply_to_user_id] => 
            [in_reply_to_user_id_str] => 
            [in_reply_to_screen_name] => 
            [user] => Array
                (
                    [id] => 801394306053447680
                    [id_str] => 801394306053447680
                    [name] => Walton Priory
                    [screen_name] => WaltonPriory
                    [location] => Stone, England
                    [description] => Walton Priory Middle School, Stone, Staffs.
Rated "GOOD" by OFSTED 2020.
                    [url] => https://t.co/CpEqXDPtN7
                    [entities] => Array
                        (
                            [url] => Array
                                (
                                    [urls] => Array
                                        (
                                            [0] => Array
                                                (
                                                    [url] => https://t.co/CpEqXDPtN7
                                                    [expanded_url] => http://www.waltonpriory.staffs.sch.uk
                                                    [display_url] => waltonpriory.staffs.sch.uk
                                                    [indices] => Array
                                                        (
                                                            [0] => 0
                                                            [1] => 23
                                                        )

                                                )

                                        )

                                )

                            [description] => Array
                                (
                                    [urls] => Array
                                        (
                                        )

                                )

                        )

                    [protected] => 
                    [followers_count] => 649
                    [friends_count] => 84
                    [listed_count] => 2
                    [created_at] => Wed Nov 23 11:57:46 +0000 2016
                    [favourites_count] => 585
                    [utc_offset] => 
                    [time_zone] => 
                    [geo_enabled] => 1
                    [verified] => 
                    [statuses_count] => 1446
                    [lang] => 
                    [contributors_enabled] => 
                    [is_translator] => 
                    [is_translation_enabled] => 
                    [profile_background_color] => 000000
                    [profile_background_image_url] => http://abs.twimg.com/images/themes/theme1/bg.png
                    [profile_background_image_url_https] => https://abs.twimg.com/images/themes/theme1/bg.png
                    [profile_background_tile] => 
                    [profile_image_url] => http://pbs.twimg.com/profile_images/801394933785567232/FRYZza4I_normal.jpg
                    [profile_image_url_https] => https://pbs.twimg.com/profile_images/801394933785567232/FRYZza4I_normal.jpg
                    [profile_banner_url] => https://pbs.twimg.com/profile_banners/801394306053447680/1602793677
                    [profile_link_color] => FAB81E
                    [profile_sidebar_border_color] => 000000
                    [profile_sidebar_fill_color] => 000000
                    [profile_text_color] => 000000
                    [profile_use_background_image] => 
                    [has_extended_profile] => 
                    [default_profile] => 
                    [default_profile_image] => 
                    [following] => 
                    [follow_request_sent] => 
                    [notifications] => 
                    [translator_type] => none
                )

            [geo] => 
            [coordinates] => 
            [place] => 
            [contributors] => 
            [is_quote_status] => 
            [retweet_count] => 0
            [favorite_count] => 14
            [favorited] => 
            [retweeted] => 
            [possibly_sensitive] => 
            [lang] => en
        )

    [2] => Array
        (
            [created_at] => Thu Oct 15 11:14:32 +0000 2020
            [id] => 1316698971826458624
            [id_str] => 1316698971826458624
            [full_text] => We're half way through the @RAFMUSEUM  glider challenge. Five Y8 teams are challenging for top spot in today's online final. @STEMLearningUK @Stemettes https://t.co/H4gU5JoNPj
            [truncated] => 
            [display_text_range] => Array
                (
                    [0] => 0
                    [1] => 151
                )

            [entities] => Array
                (
                    [hashtags] => Array
                        (
                        )

                    [symbols] => Array
                        (
                        )

                    [user_mentions] => Array
                        (
                            [0] => Array
                                (
                                    [screen_name] => RAFMUSEUM
                                    [name] => RAF Museum
                                    [id] => 21250550
                                    [id_str] => 21250550
                                    [indices] => Array
                                        (
                                            [0] => 27
                                            [1] => 37
                                        )

                                )

                            [1] => Array
                                (
                                    [screen_name] => STEMLearningUK
                                    [name] => STEM Learning
                                    [id] => 204370454
                                    [id_str] => 204370454
                                    [indices] => Array
                                        (
                                            [0] => 125
                                            [1] => 140
                                        )

                                )

                            [2] => Array
                                (
                                    [screen_name] => Stemettes
                                    [name] => Stemettes ® 💙 ★ # +
                                    [id] => 989452274
                                    [id_str] => 989452274
                                    [indices] => Array
                                        (
                                            [0] => 141
                                            [1] => 151
                                        )

                                )

                        )

                    [urls] => Array
                        (
                        )

                    [media] => Array
                        (
                            [0] => Array
                                (
                                    [id] => 1316698959541403650
                                    [id_str] => 1316698959541403650
                                    [indices] => Array
                                        (
                                            [0] => 152
                                            [1] => 175
                                        )

                                    [media_url] => http://pbs.twimg.com/media/EkXauj-XgAIAkRX.jpg
                                    [media_url_https] => https://pbs.twimg.com/media/EkXauj-XgAIAkRX.jpg
                                    [url] => https://t.co/H4gU5JoNPj
                                    [display_url] => pic.twitter.com/H4gU5JoNPj
                                    [expanded_url] => https://twitter.com/WaltonPriory/status/1316698971826458624/photo/1
                                    [type] => photo
                                    [sizes] => Array
                                        (
                                            [thumb] => Array
                                                (
                                                    [w] => 150
                                                    [h] => 150
                                                    [resize] => crop
                                                )

                                            [large] => Array
                                                (
                                                    [w] => 2048
                                                    [h] => 1536
                                                    [resize] => fit
                                                )

                                            [medium] => Array
                                                (
                                                    [w] => 1200
                                                    [h] => 900
                                                    [resize] => fit
                                                )

                                            [small] => Array
                                                (
                                                    [w] => 680
                                                    [h] => 510
                                                    [resize] => fit
                                                )

                                        )

                                )

                        )

                )

            [extended_entities] => Array
                (
                    [media] => Array
                        (
                            [0] => Array
                                (
                                    [id] => 1316698959541403650
                                    [id_str] => 1316698959541403650
                                    [indices] => Array
                                        (
                                            [0] => 152
                                            [1] => 175
                                        )

                                    [media_url] => http://pbs.twimg.com/media/EkXauj-XgAIAkRX.jpg
                                    [media_url_https] => https://pbs.twimg.com/media/EkXauj-XgAIAkRX.jpg
                                    [url] => https://t.co/H4gU5JoNPj
                                    [display_url] => pic.twitter.com/H4gU5JoNPj
                                    [expanded_url] => https://twitter.com/WaltonPriory/status/1316698971826458624/photo/1
                                    [type] => photo
                                    [sizes] => Array
                                        (
                                            [thumb] => Array
                                                (
                                                    [w] => 150
                                                    [h] => 150
                                                    [resize] => crop
                                                )

                                            [large] => Array
                                                (
                                                    [w] => 2048
                                                    [h] => 1536
                                                    [resize] => fit
                                                )

                                            [medium] => Array
                                                (
                                                    [w] => 1200
                                                    [h] => 900
                                                    [resize] => fit
                                                )

                                            [small] => Array
                                                (
                                                    [w] => 680
                                                    [h] => 510
                                                    [resize] => fit
                                                )

                                        )

                                )

                        )

                )

            [source] => Twitter for Android
            [in_reply_to_status_id] => 
            [in_reply_to_status_id_str] => 
            [in_reply_to_user_id] => 
            [in_reply_to_user_id_str] => 
            [in_reply_to_screen_name] => 
            [user] => Array
                (
                    [id] => 801394306053447680
                    [id_str] => 801394306053447680
                    [name] => Walton Priory
                    [screen_name] => WaltonPriory
                    [location] => Stone, England
                    [description] => Walton Priory Middle School, Stone, Staffs.
Rated "GOOD" by OFSTED 2020.
                    [url] => https://t.co/CpEqXDPtN7
                    [entities] => Array
                        (
                            [url] => Array
                                (
                                    [urls] => Array
                                        (
                                            [0] => Array
                                                (
                                                    [url] => https://t.co/CpEqXDPtN7
                                                    [expanded_url] => http://www.waltonpriory.staffs.sch.uk
                                                    [display_url] => waltonpriory.staffs.sch.uk
                                                    [indices] => Array
                                                        (
                                                            [0] => 0
                                                            [1] => 23
                                                        )

                                                )

                                        )

                                )

                            [description] => Array
                                (
                                    [urls] => Array
                                        (
                                        )

                                )

                        )

                    [protected] => 
                    [followers_count] => 649
                    [friends_count] => 84
                    [listed_count] => 2
                    [created_at] => Wed Nov 23 11:57:46 +0000 2016
                    [favourites_count] => 585
                    [utc_offset] => 
                    [time_zone] => 
                    [geo_enabled] => 1
                    [verified] => 
                    [statuses_count] => 1446
                    [lang] => 
                    [contributors_enabled] => 
                    [is_translator] => 
                    [is_translation_enabled] => 
                    [profile_background_color] => 000000
                    [profile_background_image_url] => http://abs.twimg.com/images/themes/theme1/bg.png
                    [profile_background_image_url_https] => https://abs.twimg.com/images/themes/theme1/bg.png
                    [profile_background_tile] => 
                    [profile_image_url] => http://pbs.twimg.com/profile_images/801394933785567232/FRYZza4I_normal.jpg
                    [profile_image_url_https] => https://pbs.twimg.com/profile_images/801394933785567232/FRYZza4I_normal.jpg
                    [profile_banner_url] => https://pbs.twimg.com/profile_banners/801394306053447680/1602793677
                    [profile_link_color] => FAB81E
                    [profile_sidebar_border_color] => 000000
                    [profile_sidebar_fill_color] => 000000
                    [profile_text_color] => 000000
                    [profile_use_background_image] => 
                    [has_extended_profile] => 
                    [default_profile] => 
                    [default_profile_image] => 
                    [following] => 
                    [follow_request_sent] => 
                    [notifications] => 
                    [translator_type] => none
                )

            [geo] => 
            [coordinates] => 
            [place] => 
            [contributors] => 
            [is_quote_status] => 
            [retweet_count] => 2
            [favorite_count] => 13
            [favorited] => 
            [retweeted] => 
            [possibly_sensitive] => 
            [lang] => en
        )

    [3] => Array
        (
            [created_at] => Wed Oct 14 19:15:35 +0000 2020
            [id] => 1316457641892294657
            [id_str] => 1316457641892294657
            [full_text] => @StaffordshireCC @StaffsPolice @StaffsFire @SoTCityCouncil @HighwaysEngland Alternatively, build it the Oslo way and achieve ZERO pedestrian/cyclist casualties whilst having huge active travel numbers. Win Win! https://t.co/VQX2YYC7LW
            [truncated] => 
            [display_text_range] => Array
                (
                    [0] => 76
                    [1] => 210
                )

            [entities] => Array
                (
                    [hashtags] => Array
                        (
                        )

                    [symbols] => Array
                        (
                        )

                    [user_mentions] => Array
                        (
                            [0] => Array
                                (
                                    [screen_name] => StaffordshireCC
                                    [name] => Staffordshire County Council
                                    [id] => 45574497
                                    [id_str] => 45574497
                                    [indices] => Array
                                        (
                                            [0] => 0
                                            [1] => 16
                                        )

                                )

                            [1] => Array
                                (
                                    [screen_name] => StaffsPolice
                                    [name] => Staffordshire Police
                                    [id] => 35724618
                                    [id_str] => 35724618
                                    [indices] => Array
                                        (
                                            [0] => 17
                                            [1] => 30
                                        )

                                )

                            [2] => Array
                                (
                                    [screen_name] => StaffsFire
                                    [name] => Staffordshire Fire and Rescue Service
                                    [id] => 292840524
                                    [id_str] => 292840524
                                    [indices] => Array
                                        (
                                            [0] => 31
                                            [1] => 42
                                        )

                                )

                            [3] => Array
                                (
                                    [screen_name] => SoTCityCouncil
                                    [name] => Stoke-on-Trent CC
                                    [id] => 25526995
                                    [id_str] => 25526995
                                    [indices] => Array
                                        (
                                            [0] => 43
                                            [1] => 58
                                        )

                                )

                            [4] => Array
                                (
                                    [screen_name] => HighwaysEngland
                                    [name] => Highways England
                                    [id] => 51508924
                                    [id_str] => 51508924
                                    [indices] => Array
                                        (
                                            [0] => 59
                                            [1] => 75
                                        )

                                )

                        )

                    [urls] => Array
                        (
                        )

                    [media] => Array
                        (
                            [0] => Array
                                (
                                    [id] => 1316456568800641026
                                    [id_str] => 1316456568800641026
                                    [indices] => Array
                                        (
                                            [0] => 211
                                            [1] => 234
                                        )

                                    [media_url] => http://pbs.twimg.com/media/EkT-RkGXgAIpUwH.png
                                    [media_url_https] => https://pbs.twimg.com/media/EkT-RkGXgAIpUwH.png
                                    [url] => https://t.co/VQX2YYC7LW
                                    [display_url] => pic.twitter.com/VQX2YYC7LW
                                    [expanded_url] => https://twitter.com/WaltonPriory/status/1316457641892294657/photo/1
                                    [type] => photo
                                    [sizes] => Array
                                        (
                                            [small] => Array
                                                (
                                                    [w] => 640
                                                    [h] => 426
                                                    [resize] => fit
                                                )

                                            [medium] => Array
                                                (
                                                    [w] => 640
                                                    [h] => 426
                                                    [resize] => fit
                                                )

                                            [large] => Array
                                                (
                                                    [w] => 640
                                                    [h] => 426
                                                    [resize] => fit
                                                )

                                            [thumb] => Array
                                                (
                                                    [w] => 150
                                                    [h] => 150
                                                    [resize] => crop
                                                )

                                        )

                                )

                        )

                )

            [extended_entities] => Array
                (
                    [media] => Array
                        (
                            [0] => Array
                                (
                                    [id] => 1316456568800641026
                                    [id_str] => 1316456568800641026
                                    [indices] => Array
                                        (
                                            [0] => 211
                                            [1] => 234
                                        )

                                    [media_url] => http://pbs.twimg.com/media/EkT-RkGXgAIpUwH.png
                                    [media_url_https] => https://pbs.twimg.com/media/EkT-RkGXgAIpUwH.png
                                    [url] => https://t.co/VQX2YYC7LW
                                    [display_url] => pic.twitter.com/VQX2YYC7LW
                                    [expanded_url] => https://twitter.com/WaltonPriory/status/1316457641892294657/photo/1
                                    [type] => photo
                                    [sizes] => Array
                                        (
                                            [small] => Array
                                                (
                                                    [w] => 640
                                                    [h] => 426
                                                    [resize] => fit
                                                )

                                            [medium] => Array
                                                (
                                                    [w] => 640
                                                    [h] => 426
                                                    [resize] => fit
                                                )

                                            [large] => Array
                                                (
                                                    [w] => 640
                                                    [h] => 426
                                                    [resize] => fit
                                                )

                                            [thumb] => Array
                                                (
                                                    [w] => 150
                                                    [h] => 150
                                                    [resize] => crop
                                                )

                                        )

                                )

                            [1] => Array
                                (
                                    [id] => 1316457127863627782
                                    [id_str] => 1316457127863627782
                                    [indices] => Array
                                        (
                                            [0] => 211
                                            [1] => 234
                                        )

                                    [media_url] => http://pbs.twimg.com/media/EkT-yGxXsAYQHcP.png
                                    [media_url_https] => https://pbs.twimg.com/media/EkT-yGxXsAYQHcP.png
                                    [url] => https://t.co/VQX2YYC7LW
                                    [display_url] => pic.twitter.com/VQX2YYC7LW
                                    [expanded_url] => https://twitter.com/WaltonPriory/status/1316457641892294657/photo/1
                                    [type] => photo
                                    [sizes] => Array
                                        (
                                            [small] => Array
                                                (
                                                    [w] => 640
                                                    [h] => 373
                                                    [resize] => fit
                                                )

                                            [medium] => Array
                                                (
                                                    [w] => 640
                                                    [h] => 373
                                                    [resize] => fit
                                                )

                                            [large] => Array
                                                (
                                                    [w] => 640
                                                    [h] => 373
                                                    [resize] => fit
                                                )

                                            [thumb] => Array
                                                (
                                                    [w] => 150
                                                    [h] => 150
                                                    [resize] => crop
                                                )

                                        )

                                )

                        )

                )

            [source] => Twitter Web App
            [in_reply_to_status_id] => 1316257427252101121
            [in_reply_to_status_id_str] => 1316257427252101121
            [in_reply_to_user_id] => 45574497
            [in_reply_to_user_id_str] => 45574497
            [in_reply_to_screen_name] => StaffordshireCC
            [user] => Array
                (
                    [id] => 801394306053447680
                    [id_str] => 801394306053447680
                    [name] => Walton Priory
                    [screen_name] => WaltonPriory
                    [location] => Stone, England
                    [description] => Walton Priory Middle School, Stone, Staffs.
Rated "GOOD" by OFSTED 2020.
                    [url] => https://t.co/CpEqXDPtN7
                    [entities] => Array
                        (
                            [url] => Array
                                (
                                    [urls] => Array
                                        (
                                            [0] => Array
                                                (
                                                    [url] => https://t.co/CpEqXDPtN7
                                                    [expanded_url] => http://www.waltonpriory.staffs.sch.uk
                                                    [display_url] => waltonpriory.staffs.sch.uk
                                                    [indices] => Array
                                                        (
                                                            [0] => 0
                                                            [1] => 23
                                                        )

                                                )

                                        )

                                )

                            [description] => Array
                                (
                                    [urls] => Array
                                        (
                                        )

                                )

                        )

                    [protected] => 
                    [followers_count] => 649
                    [friends_count] => 84
                    [listed_count] => 2
                    [created_at] => Wed Nov 23 11:57:46 +0000 2016
                    [favourites_count] => 585
                    [utc_offset] => 
                    [time_zone] => 
                    [geo_enabled] => 1
                    [verified] => 
                    [statuses_count] => 1446
                    [lang] => 
                    [contributors_enabled] => 
                    [is_translator] => 
                    [is_translation_enabled] => 
                    [profile_background_color] => 000000
                    [profile_background_image_url] => http://abs.twimg.com/images/themes/theme1/bg.png
                    [profile_background_image_url_https] => https://abs.twimg.com/images/themes/theme1/bg.png
                    [profile_background_tile] => 
                    [profile_image_url] => http://pbs.twimg.com/profile_images/801394933785567232/FRYZza4I_normal.jpg
                    [profile_image_url_https] => https://pbs.twimg.com/profile_images/801394933785567232/FRYZza4I_normal.jpg
                    [profile_banner_url] => https://pbs.twimg.com/profile_banners/801394306053447680/1602793677
                    [profile_link_color] => FAB81E
                    [profile_sidebar_border_color] => 000000
                    [profile_sidebar_fill_color] => 000000
                    [profile_text_color] => 000000
                    [profile_use_background_image] => 
                    [has_extended_profile] => 
                    [default_profile] => 
                    [default_profile_image] => 
                    [following] => 
                    [follow_request_sent] => 
                    [notifications] => 
                    [translator_type] => none
                )

            [geo] => 
            [coordinates] => 
            [place] => 
            [contributors] => 
            [is_quote_status] => 
            [retweet_count] => 0
            [favorite_count] => 0
            [favorited] => 
            [retweeted] => 
            [possibly_sensitive] => 
            [lang] => en
        )

    [4] => Array
        (
            [created_at] => Wed Oct 14 10:30:17 +0000 2020
            [id] => 1316325446175338496
            [id_str] => 1316325446175338496
            [full_text] => Job Vacancy: Clerical Assistant/First Aider  (37 hours per week term time only)

Please see website for details https://t.co/HzyCJnnsBx
            [truncated] => 
            [display_text_range] => Array
                (
                    [0] => 0
                    [1] => 135
                )

            [entities] => Array
                (
                    [hashtags] => Array
                        (
                        )

                    [symbols] => Array
                        (
                        )

                    [user_mentions] => Array
                        (
                        )

                    [urls] => Array
                        (
                            [0] => Array
                                (
                                    [url] => https://t.co/HzyCJnnsBx
                                    [expanded_url] => https://www.waltonpriory.staffs.sch.uk/about-us/vacancies
                                    [display_url] => waltonpriory.staffs.sch.uk/about-us/vacan…
                                    [indices] => Array
                                        (
                                            [0] => 112
                                            [1] => 135
                                        )

                                )

                        )

                )

            [source] => Twitter Web App
            [in_reply_to_status_id] => 
            [in_reply_to_status_id_str] => 
            [in_reply_to_user_id] => 
            [in_reply_to_user_id_str] => 
            [in_reply_to_screen_name] => 
            [user] => Array
                (
                    [id] => 801394306053447680
                    [id_str] => 801394306053447680
                    [name] => Walton Priory
                    [screen_name] => WaltonPriory
                    [location] => Stone, England
                    [description] => Walton Priory Middle School, Stone, Staffs.
Rated "GOOD" by OFSTED 2020.
                    [url] => https://t.co/CpEqXDPtN7
                    [entities] => Array
                        (
                            [url] => Array
                                (
                                    [urls] => Array
                                        (
                                            [0] => Array
                                                (
                                                    [url] => https://t.co/CpEqXDPtN7
                                                    [expanded_url] => http://www.waltonpriory.staffs.sch.uk
                                                    [display_url] => waltonpriory.staffs.sch.uk
                                                    [indices] => Array
                                                        (
                                                            [0] => 0
                                                            [1] => 23
                                                        )

                                                )

                                        )

                                )

                            [description] => Array
                                (
                                    [urls] => Array
                                        (
                                        )

                                )

                        )

                    [protected] => 
                    [followers_count] => 649
                    [friends_count] => 84
                    [listed_count] => 2
                    [created_at] => Wed Nov 23 11:57:46 +0000 2016
                    [favourites_count] => 585
                    [utc_offset] => 
                    [time_zone] => 
                    [geo_enabled] => 1
                    [verified] => 
                    [statuses_count] => 1446
                    [lang] => 
                    [contributors_enabled] => 
                    [is_translator] => 
                    [is_translation_enabled] => 
                    [profile_background_color] => 000000
                    [profile_background_image_url] => http://abs.twimg.com/images/themes/theme1/bg.png
                    [profile_background_image_url_https] => https://abs.twimg.com/images/themes/theme1/bg.png
                    [profile_background_tile] => 
                    [profile_image_url] => http://pbs.twimg.com/profile_images/801394933785567232/FRYZza4I_normal.jpg
                    [profile_image_url_https] => https://pbs.twimg.com/profile_images/801394933785567232/FRYZza4I_normal.jpg
                    [profile_banner_url] => https://pbs.twimg.com/profile_banners/801394306053447680/1602793677
                    [profile_link_color] => FAB81E
                    [profile_sidebar_border_color] => 000000
                    [profile_sidebar_fill_color] => 000000
                    [profile_text_color] => 000000
                    [profile_use_background_image] => 
                    [has_extended_profile] => 
                    [default_profile] => 
                    [default_profile_image] => 
                    [following] => 
                    [follow_request_sent] => 
                    [notifications] => 
                    [translator_type] => none
                )

            [geo] => 
            [coordinates] => 
            [place] => 
            [contributors] => 
            [is_quote_status] => 
            [retweet_count] => 2
            [favorite_count] => 2
            [favorited] => 
            [retweeted] => 
            [possibly_sensitive] => 
            [lang] => en
        )

    [5] => Array
        (
            [created_at] => Tue Oct 13 10:59:56 +0000 2020
            [id] => 1315970522275024896
            [id_str] => 1315970522275024896
            [full_text] => Practical science using our enquiry skills! 🎨💛🖤 Massive thank you to @PPG @UKSpaceAcademy and @spacecentre for the virtual session. We loved it! Would thoroughly recommend. https://t.co/seFqs81mR3
            [truncated] => 
            [display_text_range] => Array
                (
                    [0] => 0
                    [1] => 172
                )

            [entities] => Array
                (
                    [hashtags] => Array
                        (
                        )

                    [symbols] => Array
                        (
                        )

                    [user_mentions] => Array
                        (
                            [0] => Array
                                (
                                    [screen_name] => PPG
                                    [name] => PPG
                                    [id] => 30138131
                                    [id_str] => 30138131
                                    [indices] => Array
                                        (
                                            [0] => 69
                                            [1] => 73
                                        )

                                )

                            [1] => Array
                                (
                                    [screen_name] => UKSpaceAcademy
                                    [name] => National Space Academy
                                    [id] => 437300342
                                    [id_str] => 437300342
                                    [indices] => Array
                                        (
                                            [0] => 74
                                            [1] => 89
                                        )

                                )

                            [2] => Array
                                (
                                    [screen_name] => spacecentre
                                    [name] => National Space Centre
                                    [id] => 21442019
                                    [id_str] => 21442019
                                    [indices] => Array
                                        (
                                            [0] => 94
                                            [1] => 106
                                        )

                                )

                        )

                    [urls] => Array
                        (
                        )

                    [media] => Array
                        (
                            [0] => Array
                                (
                                    [id] => 1315970513060212740
                                    [id_str] => 1315970513060212740
                                    [indices] => Array
                                        (
                                            [0] => 173
                                            [1] => 196
                                        )

                                    [media_url] => http://pbs.twimg.com/media/EkNENZXXsAQB7Mc.jpg
                                    [media_url_https] => https://pbs.twimg.com/media/EkNENZXXsAQB7Mc.jpg
                                    [url] => https://t.co/seFqs81mR3
                                    [display_url] => pic.twitter.com/seFqs81mR3
                                    [expanded_url] => https://twitter.com/WaltonPriory/status/1315970522275024896/photo/1
                                    [type] => photo
                                    [sizes] => Array
                                        (
                                            [thumb] => Array
                                                (
                                                    [w] => 150
                                                    [h] => 150
                                                    [resize] => crop
                                                )

                                            [medium] => Array
                                                (
                                                    [w] => 900
                                                    [h] => 1200
                                                    [resize] => fit
                                                )

                                            [small] => Array
                                                (
                                                    [w] => 510
                                                    [h] => 680
                                                    [resize] => fit
                                                )

                                            [large] => Array
                                                (
                                                    [w] => 1536
                                                    [h] => 2048
                                                    [resize] => fit
                                                )

                                        )

                                )

                        )

                )

            [extended_entities] => Array
                (
                    [media] => Array
                        (
                            [0] => Array
                                (
                                    [id] => 1315970513060212740
                                    [id_str] => 1315970513060212740
                                    [indices] => Array
                                        (
                                            [0] => 173
                                            [1] => 196
                                        )

                                    [media_url] => http://pbs.twimg.com/media/EkNENZXXsAQB7Mc.jpg
                                    [media_url_https] => https://pbs.twimg.com/media/EkNENZXXsAQB7Mc.jpg
                                    [url] => https://t.co/seFqs81mR3
                                    [display_url] => pic.twitter.com/seFqs81mR3
                                    [expanded_url] => https://twitter.com/WaltonPriory/status/1315970522275024896/photo/1
                                    [type] => photo
                                    [sizes] => Array
                                        (
                                            [thumb] => Array
                                                (
                                                    [w] => 150
                                                    [h] => 150
                                                    [resize] => crop
                                                )

                                            [medium] => Array
                                                (
                                                    [w] => 900
                                                    [h] => 1200
                                                    [resize] => fit
                                                )

                                            [small] => Array
                                                (
                                                    [w] => 510
                                                    [h] => 680
                                                    [resize] => fit
                                                )

                                            [large] => Array
                                                (
                                                    [w] => 1536
                                                    [h] => 2048
                                                    [resize] => fit
                                                )

                                        )

                                )

                            [1] => Array
                                (
                                    [id] => 1315970513072726016
                                    [id_str] => 1315970513072726016
                                    [indices] => Array
                                        (
                                            [0] => 173
                                            [1] => 196
                                        )

                                    [media_url] => http://pbs.twimg.com/media/EkNENZaWoAAshGy.jpg
                                    [media_url_https] => https://pbs.twimg.com/media/EkNENZaWoAAshGy.jpg
                                    [url] => https://t.co/seFqs81mR3
                                    [display_url] => pic.twitter.com/seFqs81mR3
                                    [expanded_url] => https://twitter.com/WaltonPriory/status/1315970522275024896/photo/1
                                    [type] => photo
                                    [sizes] => Array
                                        (
                                            [large] => Array
                                                (
                                                    [w] => 1536
                                                    [h] => 2048
                                                    [resize] => fit
                                                )

                                            [thumb] => Array
                                                (
                                                    [w] => 150
                                                    [h] => 150
                                                    [resize] => crop
                                                )

                                            [medium] => Array
                                                (
                                                    [w] => 900
                                                    [h] => 1200
                                                    [resize] => fit
                                                )

                                            [small] => Array
                                                (
                                                    [w] => 510
                                                    [h] => 680
                                                    [resize] => fit
                                                )

                                        )

                                )

                            [2] => Array
                                (
                                    [id] => 1315970513089552386
                                    [id_str] => 1315970513089552386
                                    [indices] => Array
                                        (
                                            [0] => 173
                                            [1] => 196
                                        )

                                    [media_url] => http://pbs.twimg.com/media/EkNENZeXYAI6F4j.jpg
                                    [media_url_https] => https://pbs.twimg.com/media/EkNENZeXYAI6F4j.jpg
                                    [url] => https://t.co/seFqs81mR3
                                    [display_url] => pic.twitter.com/seFqs81mR3
                                    [expanded_url] => https://twitter.com/WaltonPriory/status/1315970522275024896/photo/1
                                    [type] => photo
                                    [sizes] => Array
                                        (
                                            [thumb] => Array
                                                (
                                                    [w] => 150
                                                    [h] => 150
                                                    [resize] => crop
                                                )

                                            [small] => Array
                                                (
                                                    [w] => 510
                                                    [h] => 680
                                                    [resize] => fit
                                                )

                                            [medium] => Array
                                                (
                                                    [w] => 900
                                                    [h] => 1200
                                                    [resize] => fit
                                                )

                                            [large] => Array
                                                (
                                                    [w] => 1536
                                                    [h] => 2048
                                                    [resize] => fit
                                                )

                                        )

                                )

                        )

                )

            [source] => Twitter for iPhone
            [in_reply_to_status_id] => 
            [in_reply_to_status_id_str] => 
            [in_reply_to_user_id] => 
            [in_reply_to_user_id_str] => 
            [in_reply_to_screen_name] => 
            [user] => Array
                (
                    [id] => 801394306053447680
                    [id_str] => 801394306053447680
                    [name] => Walton Priory
                    [screen_name] => WaltonPriory
                    [location] => Stone, England
                    [description] => Walton Priory Middle School, Stone, Staffs.
Rated "GOOD" by OFSTED 2020.
                    [url] => https://t.co/CpEqXDPtN7
                    [entities] => Array
                        (
                            [url] => Array
                                (
                                    [urls] => Array
                                        (
                                            [0] => Array
                                                (
                                                    [url] => https://t.co/CpEqXDPtN7
                                                    [expanded_url] => http://www.waltonpriory.staffs.sch.uk
                                                    [display_url] => waltonpriory.staffs.sch.uk
                                                    [indices] => Array
                                                        (
                                                            [0] => 0
                                                            [1] => 23
                                                        )

                                                )

                                        )

                                )

                            [description] => Array
                                (
                                    [urls] => Array
                                        (
                                        )

                                )

                        )

                    [protected] => 
                    [followers_count] => 649
                    [friends_count] => 84
                    [listed_count] => 2
                    [created_at] => Wed Nov 23 11:57:46 +0000 2016
                    [favourites_count] => 585
                    [utc_offset] => 
                    [time_zone] => 
                    [geo_enabled] => 1
                    [verified] => 
                    [statuses_count] => 1446
                    [lang] => 
                    [contributors_enabled] => 
                    [is_translator] => 
                    [is_translation_enabled] => 
                    [profile_background_color] => 000000
                    [profile_background_image_url] => http://abs.twimg.com/images/themes/theme1/bg.png
                    [profile_background_image_url_https] => https://abs.twimg.com/images/themes/theme1/bg.png
                    [profile_background_tile] => 
                    [profile_image_url] => http://pbs.twimg.com/profile_images/801394933785567232/FRYZza4I_normal.jpg
                    [profile_image_url_https] => https://pbs.twimg.com/profile_images/801394933785567232/FRYZza4I_normal.jpg
                    [profile_banner_url] => https://pbs.twimg.com/profile_banners/801394306053447680/1602793677
                    [profile_link_color] => FAB81E
                    [profile_sidebar_border_color] => 000000
                    [profile_sidebar_fill_color] => 000000
                    [profile_text_color] => 000000
                    [profile_use_background_image] => 
                    [has_extended_profile] => 
                    [default_profile] => 
                    [default_profile_image] => 
                    [following] => 
                    [follow_request_sent] => 
                    [notifications] => 
                    [translator_type] => none
                )

            [geo] => 
            [coordinates] => 
            [place] => 
            [contributors] => 
            [is_quote_status] => 
            [retweet_count] => 2
            [favorite_count] => 8
            [favorited] => 
            [retweeted] => 
            [possibly_sensitive] => 
            [lang] => en
        )

    [6] => Array
        (
            [created_at] => Tue Oct 13 09:14:31 +0000 2020
            [id] => 1315943994237554688
            [id_str] => 1315943994237554688
            [full_text] => Watch this space 👀 @PPG @UKSpaceAcademy @spacecentre https://t.co/suaU1gurU8
            [truncated] => 
            [display_text_range] => Array
                (
                    [0] => 0
                    [1] => 52
                )

            [entities] => Array
                (
                    [hashtags] => Array
                        (
                        )

                    [symbols] => Array
                        (
                        )

                    [user_mentions] => Array
                        (
                            [0] => Array
                                (
                                    [screen_name] => PPG
                                    [name] => PPG
                                    [id] => 30138131
                                    [id_str] => 30138131
                                    [indices] => Array
                                        (
                                            [0] => 19
                                            [1] => 23
                                        )

                                )

                            [1] => Array
                                (
                                    [screen_name] => UKSpaceAcademy
                                    [name] => National Space Academy
                                    [id] => 437300342
                                    [id_str] => 437300342
                                    [indices] => Array
                                        (
                                            [0] => 24
                                            [1] => 39
                                        )

                                )

                            [2] => Array
                                (
                                    [screen_name] => spacecentre
                                    [name] => National Space Centre
                                    [id] => 21442019
                                    [id_str] => 21442019
                                    [indices] => Array
                                        (
                                            [0] => 40
                                            [1] => 52
                                        )

                                )

                        )

                    [urls] => Array
                        (
                        )

                    [media] => Array
                        (
                            [0] => Array
                                (
                                    [id] => 1315943984964030466
                                    [id_str] => 1315943984964030466
                                    [indices] => Array
                                        (
                                            [0] => 53
                                            [1] => 76
                                        )

                                    [media_url] => http://pbs.twimg.com/media/EkMsFQgX0AIw6-a.jpg
                                    [media_url_https] => https://pbs.twimg.com/media/EkMsFQgX0AIw6-a.jpg
                                    [url] => https://t.co/suaU1gurU8
                                    [display_url] => pic.twitter.com/suaU1gurU8
                                    [expanded_url] => https://twitter.com/WaltonPriory/status/1315943994237554688/photo/1
                                    [type] => photo
                                    [sizes] => Array
                                        (
                                            [thumb] => Array
                                                (
                                                    [w] => 150
                                                    [h] => 150
                                                    [resize] => crop
                                                )

                                            [small] => Array
                                                (
                                                    [w] => 510
                                                    [h] => 680
                                                    [resize] => fit
                                                )

                                            [large] => Array
                                                (
                                                    [w] => 1536
                                                    [h] => 2048
                                                    [resize] => fit
                                                )

                                            [medium] => Array
                                                (
                                                    [w] => 900
                                                    [h] => 1200
                                                    [resize] => fit
                                                )

                                        )

                                )

                        )

                )

            [extended_entities] => Array
                (
                    [media] => Array
                        (
                            [0] => Array
                                (
                                    [id] => 1315943984964030466
                                    [id_str] => 1315943984964030466
                                    [indices] => Array
                                        (
                                            [0] => 53
                                            [1] => 76
                                        )

                                    [media_url] => http://pbs.twimg.com/media/EkMsFQgX0AIw6-a.jpg
                                    [media_url_https] => https://pbs.twimg.com/media/EkMsFQgX0AIw6-a.jpg
                                    [url] => https://t.co/suaU1gurU8
                                    [display_url] => pic.twitter.com/suaU1gurU8
                                    [expanded_url] => https://twitter.com/WaltonPriory/status/1315943994237554688/photo/1
                                    [type] => photo
                                    [sizes] => Array
                                        (
                                            [thumb] => Array
                                                (
                                                    [w] => 150
                                                    [h] => 150
                                                    [resize] => crop
                                                )

                                            [small] => Array
                                                (
                                                    [w] => 510
                                                    [h] => 680
                                                    [resize] => fit
                                                )

                                            [large] => Array
                                                (
                                                    [w] => 1536
                                                    [h] => 2048
                                                    [resize] => fit
                                                )

                                            [medium] => Array
                                                (
                                                    [w] => 900
                                                    [h] => 1200
                                                    [resize] => fit
                                                )

                                        )

                                )

                            [1] => Array
                                (
                                    [id] => 1315943984930402306
                                    [id_str] => 1315943984930402306
                                    [indices] => Array
                                        (
                                            [0] => 53
                                            [1] => 76
                                        )

                                    [media_url] => http://pbs.twimg.com/media/EkMsFQYWsAIaq-I.jpg
                                    [media_url_https] => https://pbs.twimg.com/media/EkMsFQYWsAIaq-I.jpg
                                    [url] => https://t.co/suaU1gurU8
                                    [display_url] => pic.twitter.com/suaU1gurU8
                                    [expanded_url] => https://twitter.com/WaltonPriory/status/1315943994237554688/photo/1
                                    [type] => photo
                                    [sizes] => Array
                                        (
                                            [thumb] => Array
                                                (
                                                    [w] => 150
                                                    [h] => 150
                                                    [resize] => crop
                                                )

                                            [small] => Array
                                                (
                                                    [w] => 510
                                                    [h] => 680
                                                    [resize] => fit
                                                )

                                            [large] => Array
                                                (
                                                    [w] => 1536
                                                    [h] => 2048
                                                    [resize] => fit
                                                )

                                            [medium] => Array
                                                (
                                                    [w] => 900
                                                    [h] => 1200
                                                    [resize] => fit
                                                )

                                        )

                                )

                        )

                )

            [source] => Twitter for iPhone
            [in_reply_to_status_id] => 
            [in_reply_to_status_id_str] => 
            [in_reply_to_user_id] => 
            [in_reply_to_user_id_str] => 
            [in_reply_to_screen_name] => 
            [user] => Array
                (
                    [id] => 801394306053447680
                    [id_str] => 801394306053447680
                    [name] => Walton Priory
                    [screen_name] => WaltonPriory
                    [location] => Stone, England
                    [description] => Walton Priory Middle School, Stone, Staffs.
Rated "GOOD" by OFSTED 2020.
                    [url] => https://t.co/CpEqXDPtN7
                    [entities] => Array
                        (
                            [url] => Array
                                (
                                    [urls] => Array
                                        (
                                            [0] => Array
                                                (
                                                    [url] => https://t.co/CpEqXDPtN7
                                                    [expanded_url] => http://www.waltonpriory.staffs.sch.uk
                                                    [display_url] => waltonpriory.staffs.sch.uk
                                                    [indices] => Array
                                                        (
                                                            [0] => 0
                                                            [1] => 23
                                                        )

                                                )

                                        )

                                )

                            [description] => Array
                                (
                                    [urls] => Array
                                        (
                                        )

                                )

                        )

                    [protected] => 
                    [followers_count] => 649
                    [friends_count] => 84
                    [listed_count] => 2
                    [created_at] => Wed Nov 23 11:57:46 +0000 2016
                    [favourites_count] => 585
                    [utc_offset] => 
                    [time_zone] => 
                    [geo_enabled] => 1
                    [verified] => 
                    [statuses_count] => 1446
                    [lang] => 
                    [contributors_enabled] => 
                    [is_translator] => 
                    [is_translation_enabled] => 
                    [profile_background_color] => 000000
                    [profile_background_image_url] => http://abs.twimg.com/images/themes/theme1/bg.png
                    [profile_background_image_url_https] => https://abs.twimg.com/images/themes/theme1/bg.png
                    [profile_background_tile] => 
                    [profile_image_url] => http://pbs.twimg.com/profile_images/801394933785567232/FRYZza4I_normal.jpg
                    [profile_image_url_https] => https://pbs.twimg.com/profile_images/801394933785567232/FRYZza4I_normal.jpg
                    [profile_banner_url] => https://pbs.twimg.com/profile_banners/801394306053447680/1602793677
                    [profile_link_color] => FAB81E
                    [profile_sidebar_border_color] => 000000
                    [profile_sidebar_fill_color] => 000000
                    [profile_text_color] => 000000
                    [profile_use_background_image] => 
                    [has_extended_profile] => 
                    [default_profile] => 
                    [default_profile_image] => 
                    [following] => 
                    [follow_request_sent] => 
                    [notifications] => 
                    [translator_type] => none
                )

            [geo] => 
            [coordinates] => 
            [place] => 
            [contributors] => 
            [is_quote_status] => 
            [retweet_count] => 0
            [favorite_count] => 6
            [favorited] => 
            [retweeted] => 
            [possibly_sensitive] => 
            [lang] => en
        )

    [7] => Array
        (
            [created_at] => Tue Oct 13 06:02:50 +0000 2020
            [id] => 1315895752565100544
            [id_str] => 1315895752565100544
            [full_text] => A timely reminder that we have a fantastic team of people, working throughout the day, (and long after the children go home) to try to keep our school safe. Thank you so much. 💛🖤💛🖤 https://t.co/uwiN9fgYxD
            [truncated] => 
            [display_text_range] => Array
                (
                    [0] => 0
                    [1] => 180
                )

            [entities] => Array
                (
                    [hashtags] => Array
                        (
                        )

                    [symbols] => Array
                        (
                        )

                    [user_mentions] => Array
                        (
                        )

                    [urls] => Array
                        (
                        )

                    [media] => Array
                        (
                            [0] => Array
                                (
                                    [id] => 1315894709185806336
                                    [id_str] => 1315894709185806336
                                    [indices] => Array
                                        (
                                            [0] => 181
                                            [1] => 204
                                        )

                                    [media_url] => http://pbs.twimg.com/media/EkL_RB7WAAAdjtW.jpg
                                    [media_url_https] => https://pbs.twimg.com/media/EkL_RB7WAAAdjtW.jpg
                                    [url] => https://t.co/uwiN9fgYxD
                                    [display_url] => pic.twitter.com/uwiN9fgYxD
                                    [expanded_url] => https://twitter.com/WaltonPriory/status/1315895752565100544/photo/1
                                    [type] => photo
                                    [sizes] => Array
                                        (
                                            [thumb] => Array
                                                (
                                                    [w] => 150
                                                    [h] => 150
                                                    [resize] => crop
                                                )

                                            [large] => Array
                                                (
                                                    [w] => 1230
                                                    [h] => 692
                                                    [resize] => fit
                                                )

                                            [small] => Array
                                                (
                                                    [w] => 680
                                                    [h] => 383
                                                    [resize] => fit
                                                )

                                            [medium] => Array
                                                (
                                                    [w] => 1200
                                                    [h] => 675
                                                    [resize] => fit
                                                )

                                        )

                                )

                        )

                )

            [extended_entities] => Array
                (
                    [media] => Array
                        (
                            [0] => Array
                                (
                                    [id] => 1315894709185806336
                                    [id_str] => 1315894709185806336
                                    [indices] => Array
                                        (
                                            [0] => 181
                                            [1] => 204
                                        )

                                    [media_url] => http://pbs.twimg.com/media/EkL_RB7WAAAdjtW.jpg
                                    [media_url_https] => https://pbs.twimg.com/media/EkL_RB7WAAAdjtW.jpg
                                    [url] => https://t.co/uwiN9fgYxD
                                    [display_url] => pic.twitter.com/uwiN9fgYxD
                                    [expanded_url] => https://twitter.com/WaltonPriory/status/1315895752565100544/photo/1
                                    [type] => photo
                                    [sizes] => Array
                                        (
                                            [thumb] => Array
                                                (
                                                    [w] => 150
                                                    [h] => 150
                                                    [resize] => crop
                                                )

                                            [large] => Array
                                                (
                                                    [w] => 1230
                                                    [h] => 692
                                                    [resize] => fit
                                                )

                                            [small] => Array
                                                (
                                                    [w] => 680
                                                    [h] => 383
                                                    [resize] => fit
                                                )

                                            [medium] => Array
                                                (
                                                    [w] => 1200
                                                    [h] => 675
                                                    [resize] => fit
                                                )

                                        )

                                )

                        )

                )

            [source] => Twitter Web App
            [in_reply_to_status_id] => 
            [in_reply_to_status_id_str] => 
            [in_reply_to_user_id] => 
            [in_reply_to_user_id_str] => 
            [in_reply_to_screen_name] => 
            [user] => Array
                (
                    [id] => 801394306053447680
                    [id_str] => 801394306053447680
                    [name] => Walton Priory
                    [screen_name] => WaltonPriory
                    [location] => Stone, England
                    [description] => Walton Priory Middle School, Stone, Staffs.
Rated "GOOD" by OFSTED 2020.
                    [url] => https://t.co/CpEqXDPtN7
                    [entities] => Array
                        (
                            [url] => Array
                                (
                                    [urls] => Array
                                        (
                                            [0] => Array
                                                (
                                                    [url] => https://t.co/CpEqXDPtN7
                                                    [expanded_url] => http://www.waltonpriory.staffs.sch.uk
                                                    [display_url] => waltonpriory.staffs.sch.uk
                                                    [indices] => Array
                                                        (
                                                            [0] => 0
                                                            [1] => 23
                                                        )

                                                )

                                        )

                                )

                            [description] => Array
                                (
                                    [urls] => Array
                                        (
                                        )

                                )

                        )

                    [protected] => 
                    [followers_count] => 649
                    [friends_count] => 84
                    [listed_count] => 2
                    [created_at] => Wed Nov 23 11:57:46 +0000 2016
                    [favourites_count] => 585
                    [utc_offset] => 
                    [time_zone] => 
                    [geo_enabled] => 1
                    [verified] => 
                    [statuses_count] => 1446
                    [lang] => 
                    [contributors_enabled] => 
                    [is_translator] => 
                    [is_translation_enabled] => 
                    [profile_background_color] => 000000
                    [profile_background_image_url] => http://abs.twimg.com/images/themes/theme1/bg.png
                    [profile_background_image_url_https] => https://abs.twimg.com/images/themes/theme1/bg.png
                    [profile_background_tile] => 
                    [profile_image_url] => http://pbs.twimg.com/profile_images/801394933785567232/FRYZza4I_normal.jpg
                    [profile_image_url_https] => https://pbs.twimg.com/profile_images/801394933785567232/FRYZza4I_normal.jpg
                    [profile_banner_url] => https://pbs.twimg.com/profile_banners/801394306053447680/1602793677
                    [profile_link_color] => FAB81E
                    [profile_sidebar_border_color] => 000000
                    [profile_sidebar_fill_color] => 000000
                    [profile_text_color] => 000000
                    [profile_use_background_image] => 
                    [has_extended_profile] => 
                    [default_profile] => 
                    [default_profile_image] => 
                    [following] => 
                    [follow_request_sent] => 
                    [notifications] => 
                    [translator_type] => none
                )

            [geo] => 
            [coordinates] => 
            [place] => 
            [contributors] => 
            [is_quote_status] => 
            [retweet_count] => 1
            [favorite_count] => 25
            [favorited] => 
            [retweeted] => 
            [possibly_sensitive] => 
            [lang] => en
        )

    [8] => Array
        (
            [created_at] => Sun Oct 11 08:44:27 +0000 2020
            [id] => 1315211651625422848
            [id_str] => 1315211651625422848
            [full_text] => Despite an overload of Y6 overacting 😂😂we'd love this surprising little video to reach Y4 parents and carers across the community. Any retweets would help enormously, thank you. @StMichaelsStone @TittensorFirst @PirehillFirst @BarlastonFirst #yarnfield #standon @bitofstone https://t.co/3LuARqntlI
            [truncated] => 
            [display_text_range] => Array
                (
                    [0] => 0
                    [1] => 273
                )

            [entities] => Array
                (
                    [hashtags] => Array
                        (
                            [0] => Array
                                (
                                    [text] => yarnfield
                                    [indices] => Array
                                        (
                                            [0] => 242
                                            [1] => 252
                                        )

                                )

                            [1] => Array
                                (
                                    [text] => standon
                                    [indices] => Array
                                        (
                                            [0] => 253
                                            [1] => 261
                                        )

                                )

                        )

                    [symbols] => Array
                        (
                        )

                    [user_mentions] => Array
                        (
                            [0] => Array
                                (
                                    [screen_name] => StMichaelsStone
                                    [name] => St Michaels Stone
                                    [id] => 968137059897675776
                                    [id_str] => 968137059897675776
                                    [indices] => Array
                                        (
                                            [0] => 178
                                            [1] => 194
                                        )

                                )

                            [1] => Array
                                (
                                    [screen_name] => TittensorFirst
                                    [name] => TittensorFirstSchool
                                    [id] => 898173604759830529
                                    [id_str] => 898173604759830529
                                    [indices] => Array
                                        (
                                            [0] => 195
                                            [1] => 210
                                        )

                                )

                            [2] => Array
                                (
                                    [screen_name] => PirehillFirst
                                    [name] => Pirehill First School
                                    [id] => 1128600296693932037
                                    [id_str] => 1128600296693932037
                                    [indices] => Array
                                        (
                                            [0] => 211
                                            [1] => 225
                                        )

                                )

                            [3] => Array
                                (
                                    [screen_name] => BarlastonFirst
                                    [name] => Barlaston First School
                                    [id] => 1136711730380365824
                                    [id_str] => 1136711730380365824
                                    [indices] => Array
                                        (
                                            [0] => 226
                                            [1] => 241
                                        )

                                )

                            [4] => Array
                                (
                                    [screen_name] => bitofstone
                                    [name] => Little Bit of Stone
                                    [id] => 179042424
                                    [id_str] => 179042424
                                    [indices] => Array
                                        (
                                            [0] => 262
                                            [1] => 273
                                        )

                                )

                        )

                    [urls] => Array
                        (
                        )

                    [media] => Array
                        (
                            [0] => Array
                                (
                                    [id] => 1315208670385405952
                                    [id_str] => 1315208670385405952
                                    [indices] => Array
                                        (
                                            [0] => 274
                                            [1] => 297
                                        )

                                    [media_url] => http://pbs.twimg.com/ext_tw_video_thumb/1315208670385405952/pu/img/OoCi6rRkGUtCrmEq.jpg
                                    [media_url_https] => https://pbs.twimg.com/ext_tw_video_thumb/1315208670385405952/pu/img/OoCi6rRkGUtCrmEq.jpg
                                    [url] => https://t.co/3LuARqntlI
                                    [display_url] => pic.twitter.com/3LuARqntlI
                                    [expanded_url] => https://twitter.com/WaltonPriory/status/1315211651625422848/video/1
                                    [type] => photo
                                    [sizes] => Array
                                        (
                                            [thumb] => Array
                                                (
                                                    [w] => 150
                                                    [h] => 150
                                                    [resize] => crop
                                                )

                                            [medium] => Array
                                                (
                                                    [w] => 1200
                                                    [h] => 675
                                                    [resize] => fit
                                                )

                                            [small] => Array
                                                (
                                                    [w] => 680
                                                    [h] => 383
                                                    [resize] => fit
                                                )

                                            [large] => Array
                                                (
                                                    [w] => 1280
                                                    [h] => 720
                                                    [resize] => fit
                                                )

                                        )

                                )

                        )

                )

            [extended_entities] => Array
                (
                    [media] => Array
                        (
                            [0] => Array
                                (
                                    [id] => 1315208670385405952
                                    [id_str] => 1315208670385405952
                                    [indices] => Array
                                        (
                                            [0] => 274
                                            [1] => 297
                                        )

                                    [media_url] => http://pbs.twimg.com/ext_tw_video_thumb/1315208670385405952/pu/img/OoCi6rRkGUtCrmEq.jpg
                                    [media_url_https] => https://pbs.twimg.com/ext_tw_video_thumb/1315208670385405952/pu/img/OoCi6rRkGUtCrmEq.jpg
                                    [url] => https://t.co/3LuARqntlI
                                    [display_url] => pic.twitter.com/3LuARqntlI
                                    [expanded_url] => https://twitter.com/WaltonPriory/status/1315211651625422848/video/1
                                    [type] => video
                                    [sizes] => Array
                                        (
                                            [thumb] => Array
                                                (
                                                    [w] => 150
                                                    [h] => 150
                                                    [resize] => crop
                                                )

                                            [medium] => Array
                                                (
                                                    [w] => 1200
                                                    [h] => 675
                                                    [resize] => fit
                                                )

                                            [small] => Array
                                                (
                                                    [w] => 680
                                                    [h] => 383
                                                    [resize] => fit
                                                )

                                            [large] => Array
                                                (
                                                    [w] => 1280
                                                    [h] => 720
                                                    [resize] => fit
                                                )

                                        )

                                    [video_info] => Array
                                        (
                                            [aspect_ratio] => Array
                                                (
                                                    [0] => 16
                                                    [1] => 9
                                                )

                                            [duration_millis] => 43000
                                            [variants] => Array
                                                (
                                                    [0] => Array
                                                        (
                                                            [bitrate] => 2176000
                                                            [content_type] => video/mp4
                                                            [url] => https://video.twimg.com/ext_tw_video/1315208670385405952/pu/vid/1280x720/9OZkcVkNVn4KKTyS.mp4?tag=10
                                                        )

                                                    [1] => Array
                                                        (
                                                            [content_type] => application/x-mpegURL
                                                            [url] => https://video.twimg.com/ext_tw_video/1315208670385405952/pu/pl/QAIBJm3WoEK3Nfom.m3u8?tag=10
                                                        )

                                                    [2] => Array
                                                        (
                                                            [bitrate] => 256000
                                                            [content_type] => video/mp4
                                                            [url] => https://video.twimg.com/ext_tw_video/1315208670385405952/pu/vid/480x270/QPiZ0IXQWftCQdsL.mp4?tag=10
                                                        )

                                                    [3] => Array
                                                        (
                                                            [bitrate] => 832000
                                                            [content_type] => video/mp4
                                                            [url] => https://video.twimg.com/ext_tw_video/1315208670385405952/pu/vid/640x360/bdObnpoYkPTrxYyn.mp4?tag=10
                                                        )

                                                )

                                        )

                                    [additional_media_info] => Array
                                        (
                                            [monetizable] => 
                                        )

                                )

                        )

                )

            [source] => Twitter Web App
            [in_reply_to_status_id] => 
            [in_reply_to_status_id_str] => 
            [in_reply_to_user_id] => 
            [in_reply_to_user_id_str] => 
            [in_reply_to_screen_name] => 
            [user] => Array
                (
                    [id] => 801394306053447680
                    [id_str] => 801394306053447680
                    [name] => Walton Priory
                    [screen_name] => WaltonPriory
                    [location] => Stone, England
                    [description] => Walton Priory Middle School, Stone, Staffs.
Rated "GOOD" by OFSTED 2020.
                    [url] => https://t.co/CpEqXDPtN7
                    [entities] => Array
                        (
                            [url] => Array
                                (
                                    [urls] => Array
                                        (
                                            [0] => Array
                                                (
                                                    [url] => https://t.co/CpEqXDPtN7
                                                    [expanded_url] => http://www.waltonpriory.staffs.sch.uk
                                                    [display_url] => waltonpriory.staffs.sch.uk
                                                    [indices] => Array
                                                        (
                                                            [0] => 0
                                                            [1] => 23
                                                        )

                                                )

                                        )

                                )

                            [description] => Array
                                (
                                    [urls] => Array
                                        (
                                        )

                                )

                        )

                    [protected] => 
                    [followers_count] => 649
                    [friends_count] => 84
                    [listed_count] => 2
                    [created_at] => Wed Nov 23 11:57:46 +0000 2016
                    [favourites_count] => 585
                    [utc_offset] => 
                    [time_zone] => 
                    [geo_enabled] => 1
                    [verified] => 
                    [statuses_count] => 1446
                    [lang] => 
                    [contributors_enabled] => 
                    [is_translator] => 
                    [is_translation_enabled] => 
                    [profile_background_color] => 000000
                    [profile_background_image_url] => http://abs.twimg.com/images/themes/theme1/bg.png
                    [profile_background_image_url_https] => https://abs.twimg.com/images/themes/theme1/bg.png
                    [profile_background_tile] => 
                    [profile_image_url] => http://pbs.twimg.com/profile_images/801394933785567232/FRYZza4I_normal.jpg
                    [profile_image_url_https] => https://pbs.twimg.com/profile_images/801394933785567232/FRYZza4I_normal.jpg
                    [profile_banner_url] => https://pbs.twimg.com/profile_banners/801394306053447680/1602793677
                    [profile_link_color] => FAB81E
                    [profile_sidebar_border_color] => 000000
                    [profile_sidebar_fill_color] => 000000
                    [profile_text_color] => 000000
                    [profile_use_background_image] => 
                    [has_extended_profile] => 
                    [default_profile] => 
                    [default_profile_image] => 
                    [following] => 
                    [follow_request_sent] => 
                    [notifications] => 
                    [translator_type] => none
                )

            [geo] => 
            [coordinates] => 
            [place] => 
            [contributors] => 
            [is_quote_status] => 
            [retweet_count] => 15
            [favorite_count] => 19
            [favorited] => 
            [retweeted] => 
            [possibly_sensitive] => 
            [lang] => en
        )

    [9] => Array
        (
            [created_at] => Fri Oct 09 18:46:23 +0000 2020
            [id] => 1314638355376885766
            [id_str] => 1314638355376885766
            [full_text] => We took the opportunity to brighten up the school and raise awareness of #worldmentalhealthday today- it was lovely to see the school overflowing with yellow accessories! 💛💛 A fantastic cause. @youngmindsuk https://t.co/9xkRRl5KRN
            [truncated] => 
            [display_text_range] => Array
                (
                    [0] => 0
                    [1] => 206
                )

            [entities] => Array
                (
                    [hashtags] => Array
                        (
                            [0] => Array
                                (
                                    [text] => worldmentalhealthday
                                    [indices] => Array
                                        (
                                            [0] => 73
                                            [1] => 94
                                        )

                                )

                        )

                    [symbols] => Array
                        (
                        )

                    [user_mentions] => Array
                        (
                            [0] => Array
                                (
                                    [screen_name] => YoungMindsUK
                                    [name] => YoungMinds
                                    [id] => 25494294
                                    [id_str] => 25494294
                                    [indices] => Array
                                        (
                                            [0] => 193
                                            [1] => 206
                                        )

                                )

                        )

                    [urls] => Array
                        (
                        )

                    [media] => Array
                        (
                            [0] => Array
                                (
                                    [id] => 1314638074496929792
                                    [id_str] => 1314638074496929792
                                    [indices] => Array
                                        (
                                            [0] => 207
                                            [1] => 230
                                        )

                                    [media_url] => http://pbs.twimg.com/media/Ej6IXQ6X0AASj8J.jpg
                                    [media_url_https] => https://pbs.twimg.com/media/Ej6IXQ6X0AASj8J.jpg
                                    [url] => https://t.co/9xkRRl5KRN
                                    [display_url] => pic.twitter.com/9xkRRl5KRN
                                    [expanded_url] => https://twitter.com/WaltonPriory/status/1314638355376885766/photo/1
                                    [type] => photo
                                    [sizes] => Array
                                        (
                                            [thumb] => Array
                                                (
                                                    [w] => 150
                                                    [h] => 150
                                                    [resize] => crop
                                                )

                                            [small] => Array
                                                (
                                                    [w] => 680
                                                    [h] => 510
                                                    [resize] => fit
                                                )

                                            [medium] => Array
                                                (
                                                    [w] => 1200
                                                    [h] => 900
                                                    [resize] => fit
                                                )

                                            [large] => Array
                                                (
                                                    [w] => 2048
                                                    [h] => 1536
                                                    [resize] => fit
                                                )

                                        )

                                )

                        )

                )

            [extended_entities] => Array
                (
                    [media] => Array
                        (
                            [0] => Array
                                (
                                    [id] => 1314638074496929792
                                    [id_str] => 1314638074496929792
                                    [indices] => Array
                                        (
                                            [0] => 207
                                            [1] => 230
                                        )

                                    [media_url] => http://pbs.twimg.com/media/Ej6IXQ6X0AASj8J.jpg
                                    [media_url_https] => https://pbs.twimg.com/media/Ej6IXQ6X0AASj8J.jpg
                                    [url] => https://t.co/9xkRRl5KRN
                                    [display_url] => pic.twitter.com/9xkRRl5KRN
                                    [expanded_url] => https://twitter.com/WaltonPriory/status/1314638355376885766/photo/1
                                    [type] => photo
                                    [sizes] => Array
                                        (
                                            [thumb] => Array
                                                (
                                                    [w] => 150
                                                    [h] => 150
                                                    [resize] => crop
                                                )

                                            [small] => Array
                                                (
                                                    [w] => 680
                                                    [h] => 510
                                                    [resize] => fit
                                                )

                                            [medium] => Array
                                                (
                                                    [w] => 1200
                                                    [h] => 900
                                                    [resize] => fit
                                                )

                                            [large] => Array
                                                (
                                                    [w] => 2048
                                                    [h] => 1536
                                                    [resize] => fit
                                                )

                                        )

                                )

                        )

                )

            [source] => Twitter Web App
            [in_reply_to_status_id] => 
            [in_reply_to_status_id_str] => 
            [in_reply_to_user_id] => 
            [in_reply_to_user_id_str] => 
            [in_reply_to_screen_name] => 
            [user] => Array
                (
                    [id] => 801394306053447680
                    [id_str] => 801394306053447680
                    [name] => Walton Priory
                    [screen_name] => WaltonPriory
                    [location] => Stone, England
                    [description] => Walton Priory Middle School, Stone, Staffs.
Rated "GOOD" by OFSTED 2020.
                    [url] => https://t.co/CpEqXDPtN7
                    [entities] => Array
                        (
                            [url] => Array
                                (
                                    [urls] => Array
                                        (
                                            [0] => Array
                                                (
                                                    [url] => https://t.co/CpEqXDPtN7
                                                    [expanded_url] => http://www.waltonpriory.staffs.sch.uk
                                                    [display_url] => waltonpriory.staffs.sch.uk
                                                    [indices] => Array
                                                        (
                                                            [0] => 0
                                                            [1] => 23
                                                        )

                                                )

                                        )

                                )

                            [description] => Array
                                (
                                    [urls] => Array
                                        (
                                        )

                                )

                        )

                    [protected] => 
                    [followers_count] => 649
                    [friends_count] => 84
                    [listed_count] => 2
                    [created_at] => Wed Nov 23 11:57:46 +0000 2016
                    [favourites_count] => 585
                    [utc_offset] => 
                    [time_zone] => 
                    [geo_enabled] => 1
                    [verified] => 
                    [statuses_count] => 1446
                    [lang] => 
                    [contributors_enabled] => 
                    [is_translator] => 
                    [is_translation_enabled] => 
                    [profile_background_color] => 000000
                    [profile_background_image_url] => http://abs.twimg.com/images/themes/theme1/bg.png
                    [profile_background_image_url_https] => https://abs.twimg.com/images/themes/theme1/bg.png
                    [profile_background_tile] => 
                    [profile_image_url] => http://pbs.twimg.com/profile_images/801394933785567232/FRYZza4I_normal.jpg
                    [profile_image_url_https] => https://pbs.twimg.com/profile_images/801394933785567232/FRYZza4I_normal.jpg
                    [profile_banner_url] => https://pbs.twimg.com/profile_banners/801394306053447680/1602793677
                    [profile_link_color] => FAB81E
                    [profile_sidebar_border_color] => 000000
                    [profile_sidebar_fill_color] => 000000
                    [profile_text_color] => 000000
                    [profile_use_background_image] => 
                    [has_extended_profile] => 
                    [default_profile] => 
                    [default_profile_image] => 
                    [following] => 
                    [follow_request_sent] => 
                    [notifications] => 
                    [translator_type] => none
                )

            [geo] => 
            [coordinates] => 
            [place] => 
            [contributors] => 
            [is_quote_status] => 
            [retweet_count] => 2
            [favorite_count] => 23
            [favorited] => 
            [retweeted] => 
            [possibly_sensitive] => 
            [lang] => en
        )

)
			
Posted 18th Oct 2020
We're nearly at the end of an extraordinary half term. It's astonishing how quickly your children have adapted to the bubble restrictions, one-way routes, staggered lunch breaks and sanitiser everywhere. It is hard work, but they really are brilliant. 💛🖤💛🖤@StaffordshireCC https://t.co/JlBtbucMXY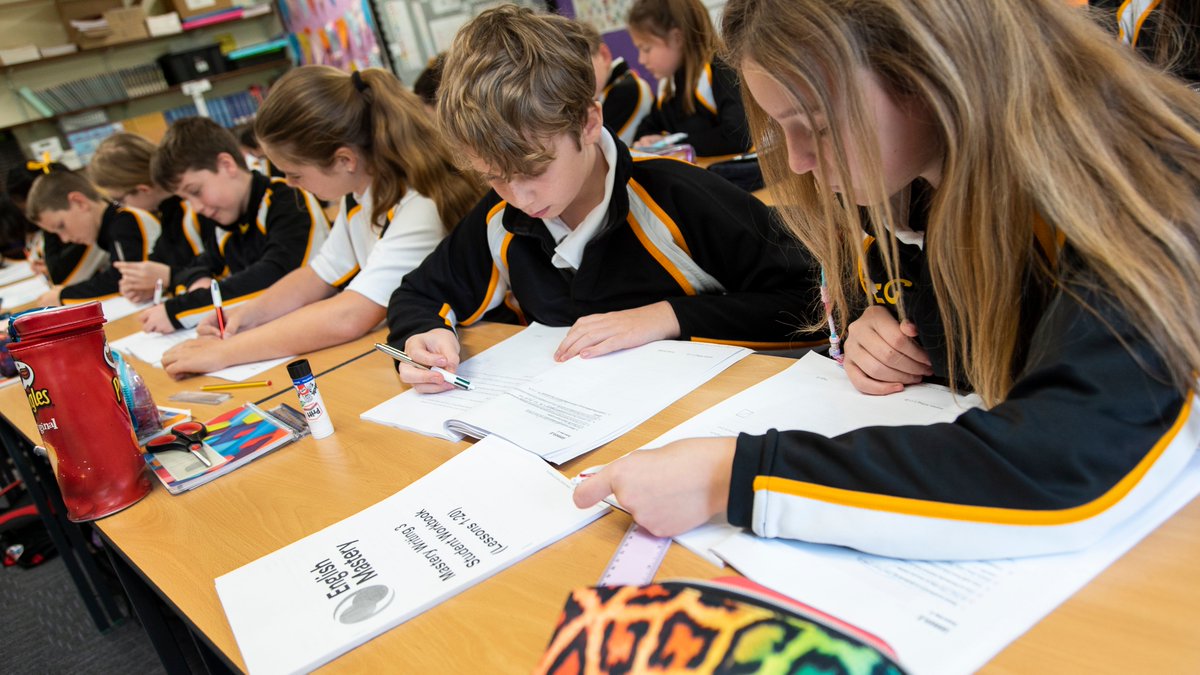 view on twitter
Posted 16th Oct 2020
When our multi-talented and all round fabulous Head Boy makes a pineapple upside down cake in Food Tech, you just know it'll be amazing. Brilliant work, Ibby, as always. 💛🖤💛🖤👍 https://t.co/JRWvpvudd3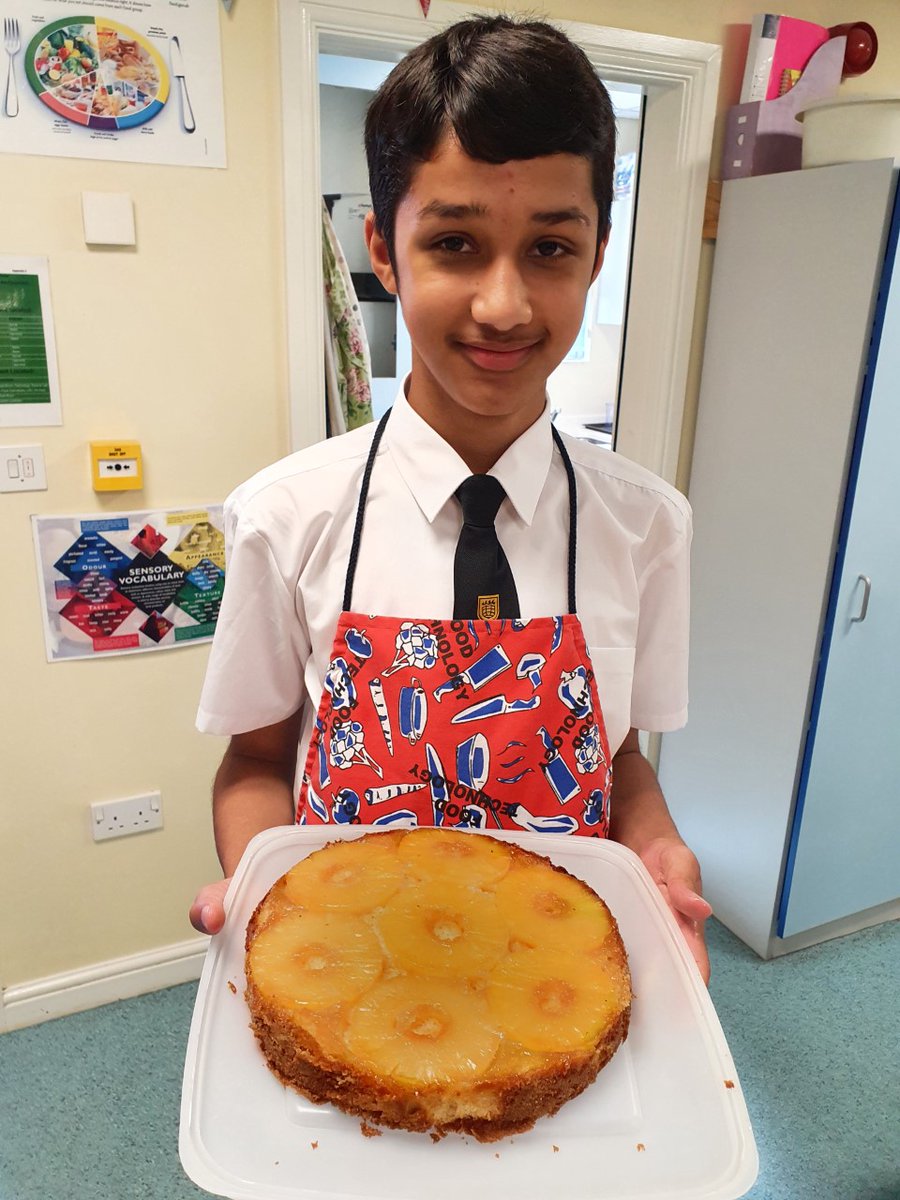 view on twitter
Posted 15th Oct 2020
We're half way through the @RAFMUSEUM glider challenge. Five Y8 teams are challenging for top spot in today's online final. @STEMLearningUK @Stemettes https://t.co/H4gU5JoNPj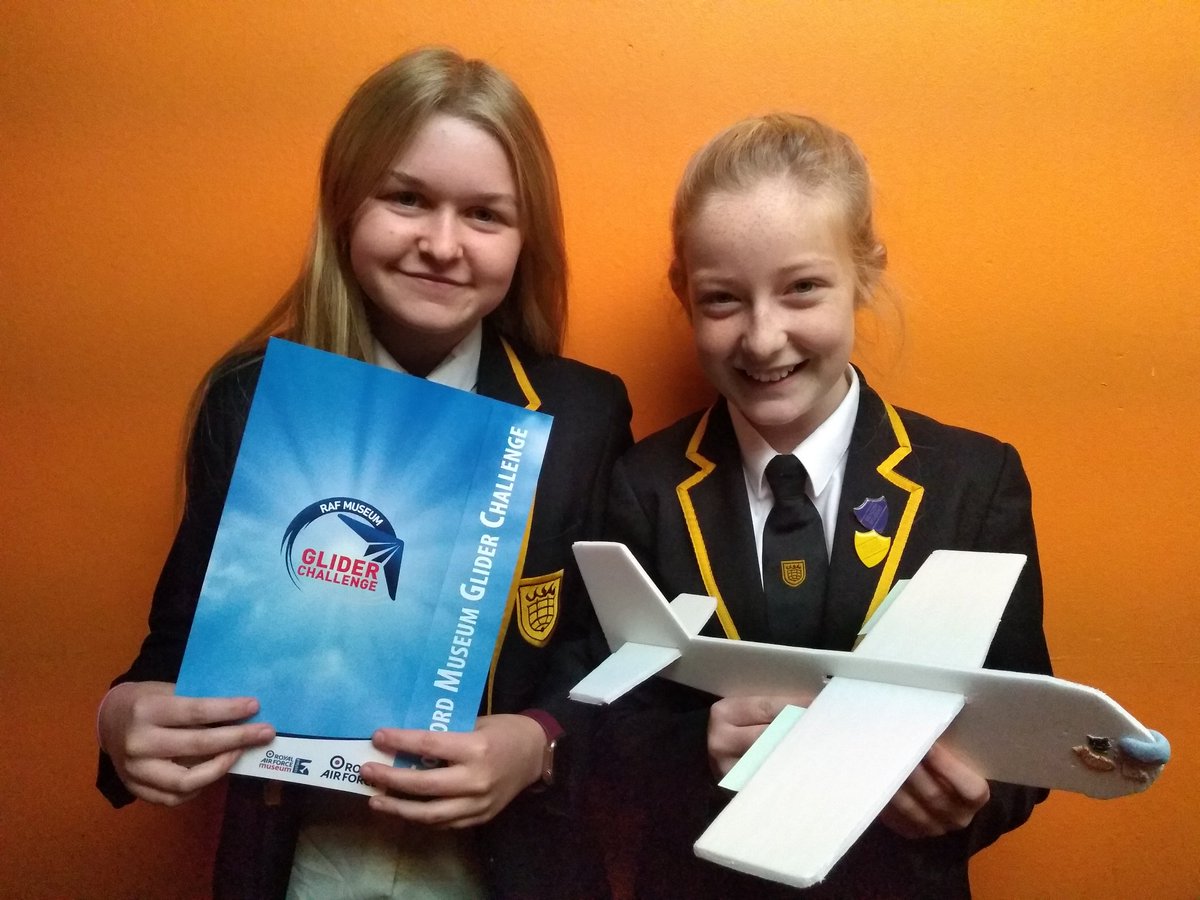 view on twitter
Posted 14th Oct 2020
@StaffordshireCC @StaffsPolice @StaffsFire @SoTCityCouncil @HighwaysEngland Alternatively, build it the Oslo way and achieve ZERO pedestrian/cyclist casualties whilst having huge active travel numbers. Win Win! https://t.co/VQX2YYC7LW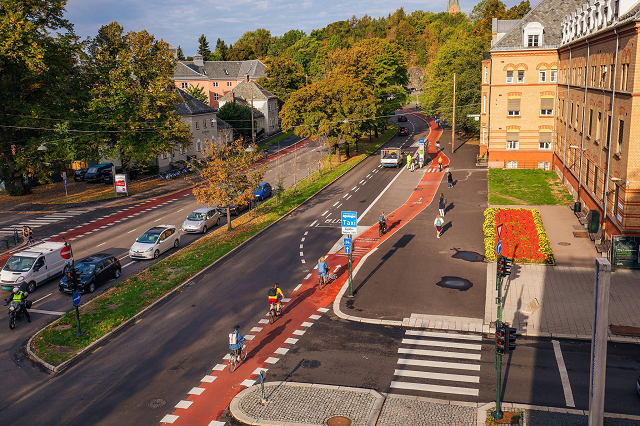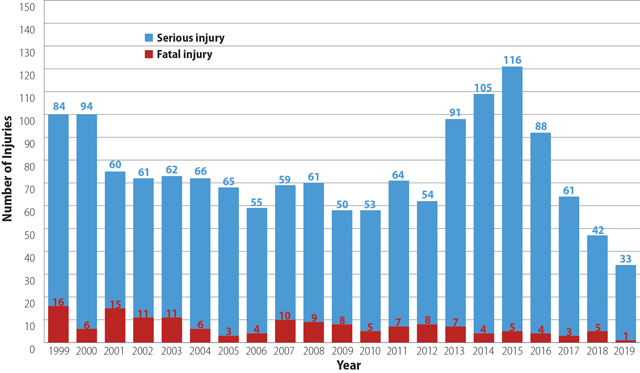 view on twitter
Posted 14th Oct 2020
Job Vacancy: Clerical Assistant/First Aider (37 hours per week term time only) Please see website for details https://t.co/HzyCJnnsBx
view on twitter
Posted 13th Oct 2020
Practical science using our enquiry skills! 🎨💛🖤 Massive thank you to @PPG @UKSpaceAcademy and @spacecentre for the virtual session. We loved it! Would thoroughly recommend. https://t.co/seFqs81mR3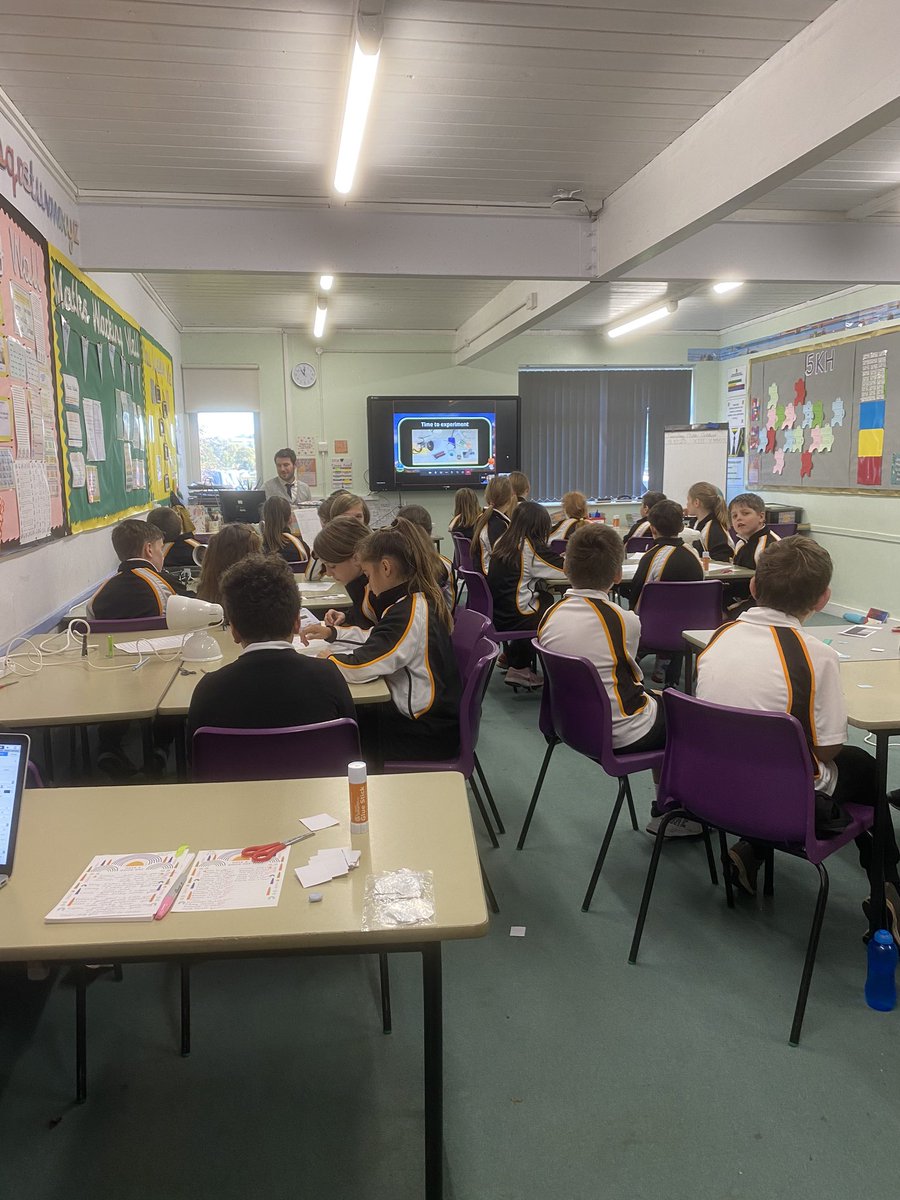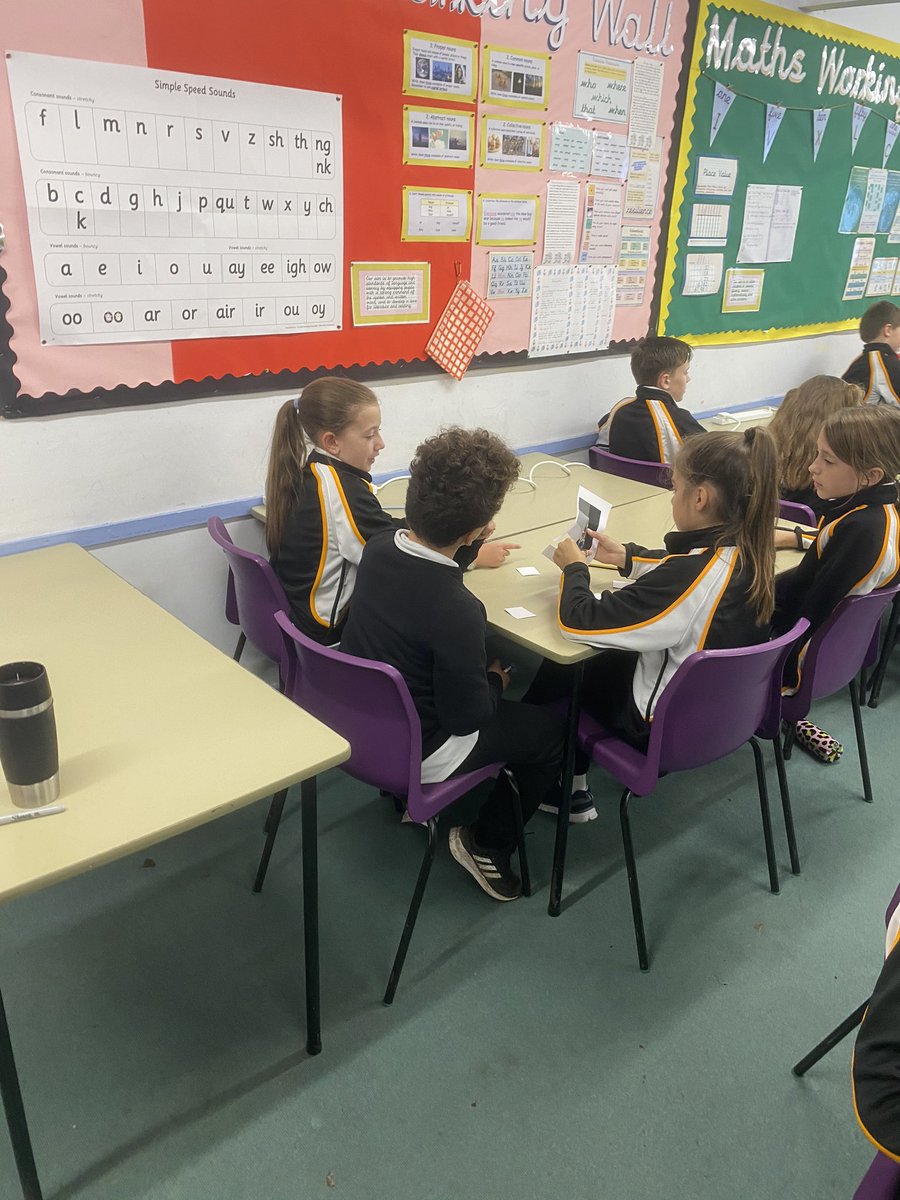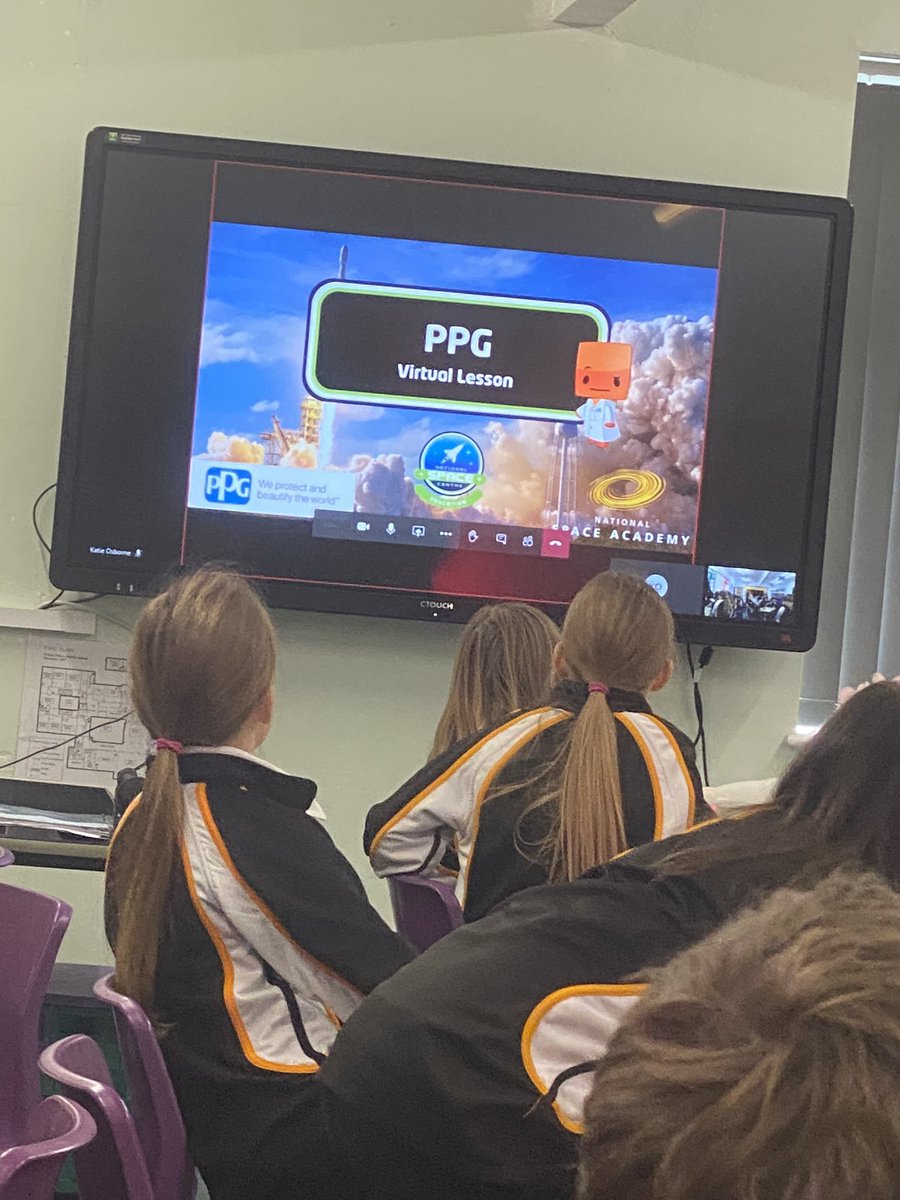 view on twitter
Posted 13th Oct 2020
Watch this space 👀 @PPG @UKSpaceAcademy @spacecentre https://t.co/suaU1gurU8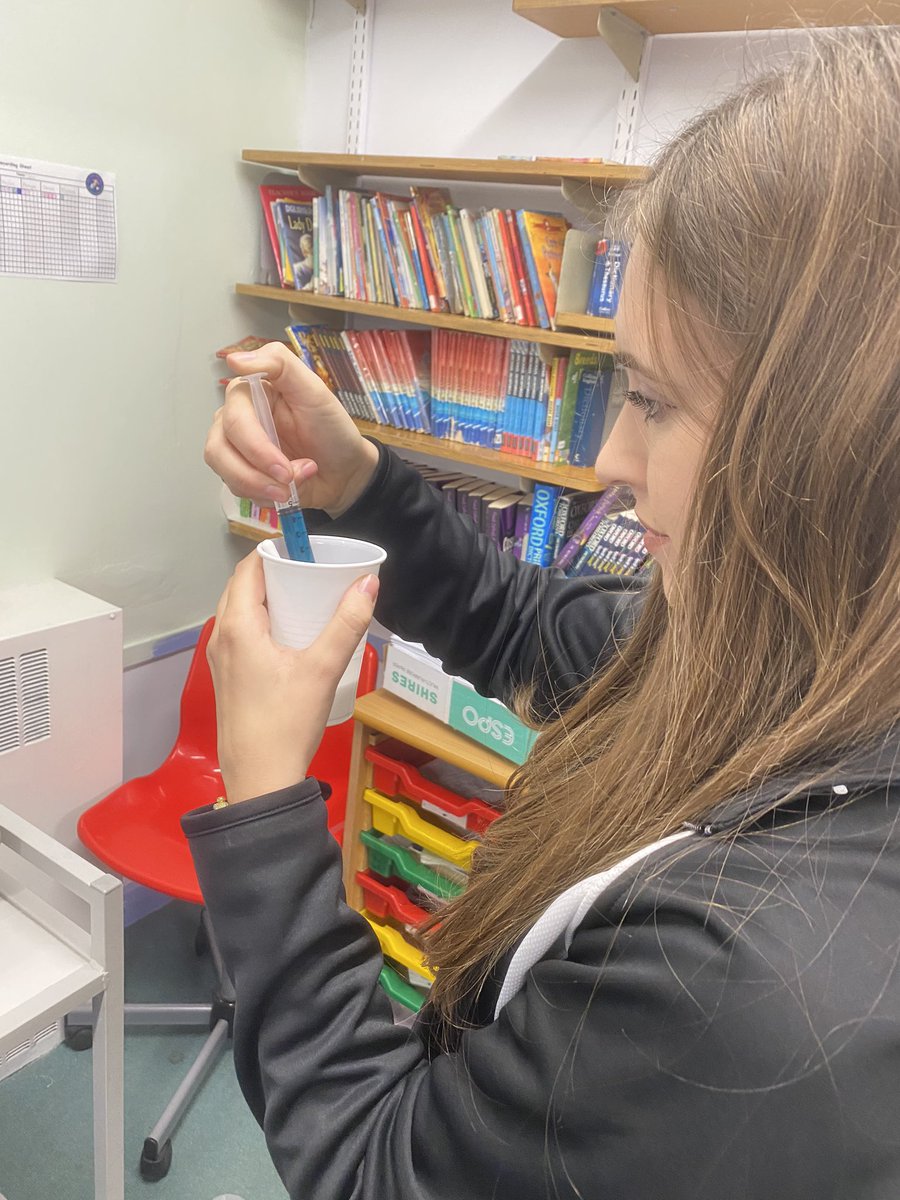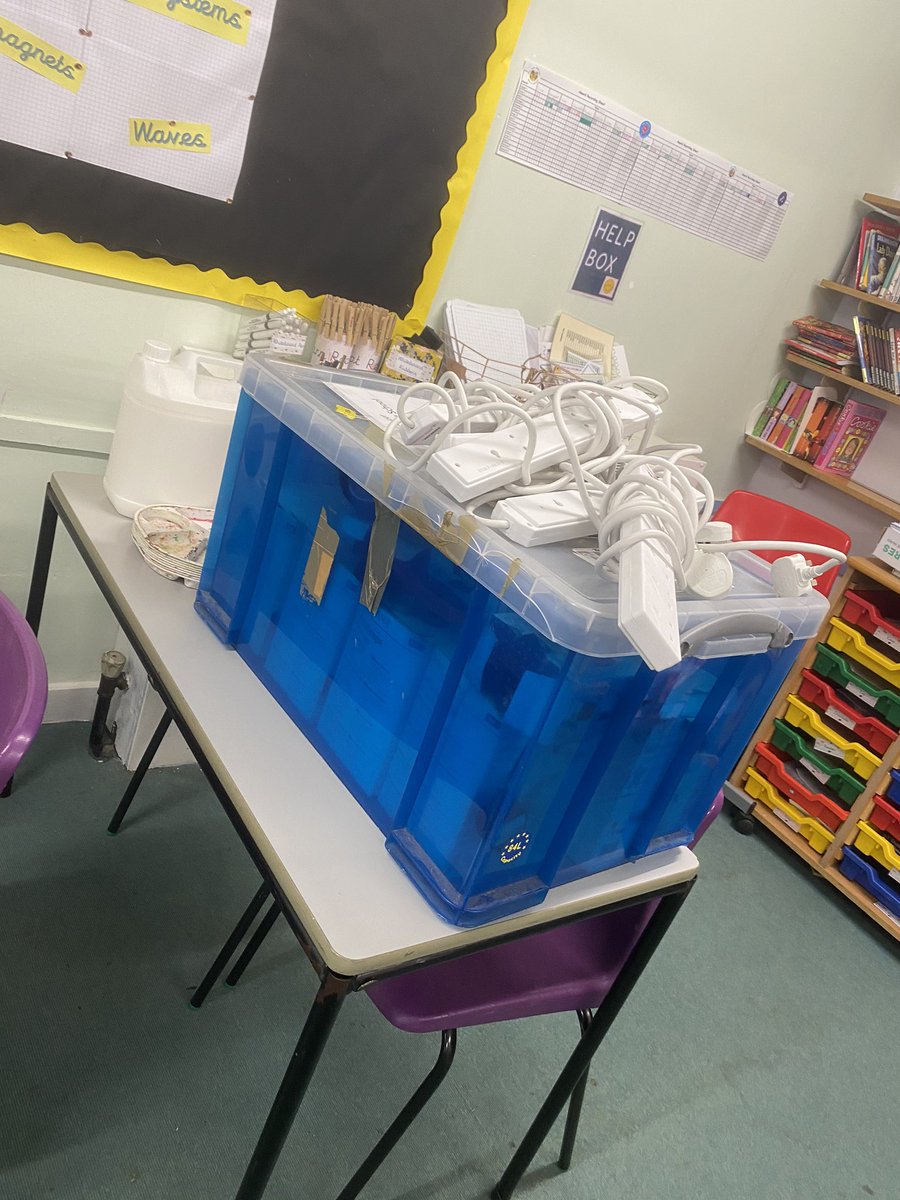 view on twitter
Posted 13th Oct 2020
A timely reminder that we have a fantastic team of people, working throughout the day, (and long after the children go home) to try to keep our school safe. Thank you so much. 💛🖤💛🖤 https://t.co/uwiN9fgYxD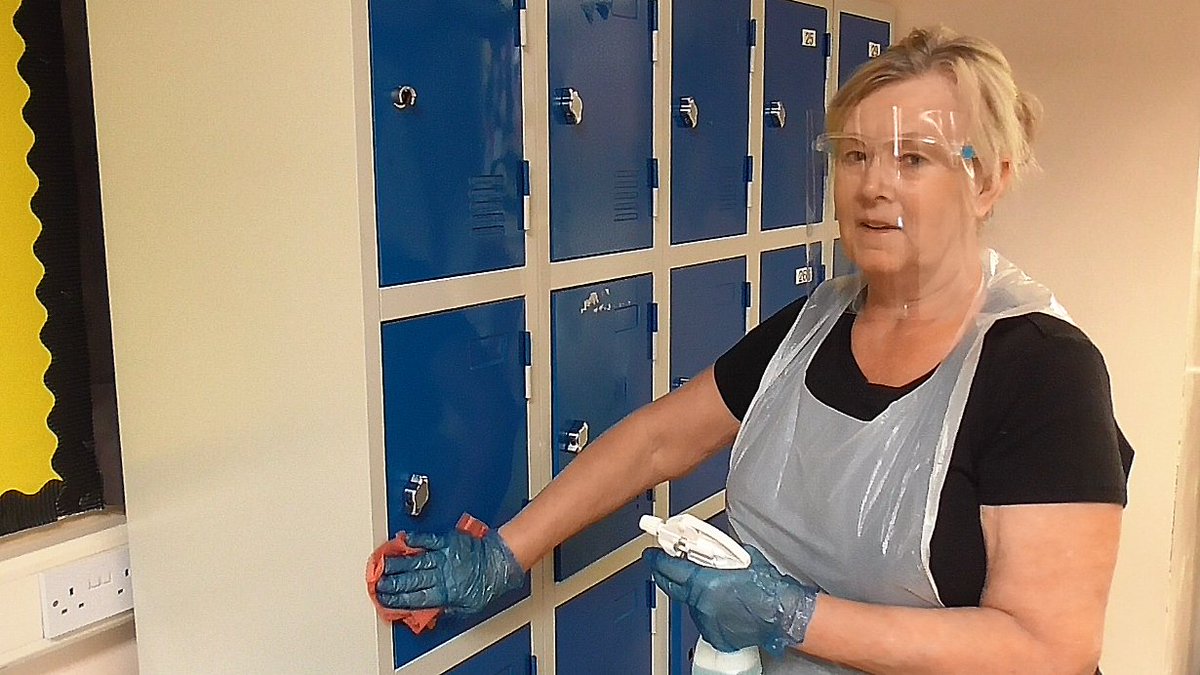 view on twitter
Posted 11th Oct 2020
Despite an overload of Y6 overacting 😂😂we'd love this surprising little video to reach Y4 parents and carers across the community. Any retweets would help enormously, thank you. @StMichaelsStone @TittensorFirst @PirehillFirst @BarlastonFirst #yarnfield #standon @bitofstone https://t.co/3LuARqntlI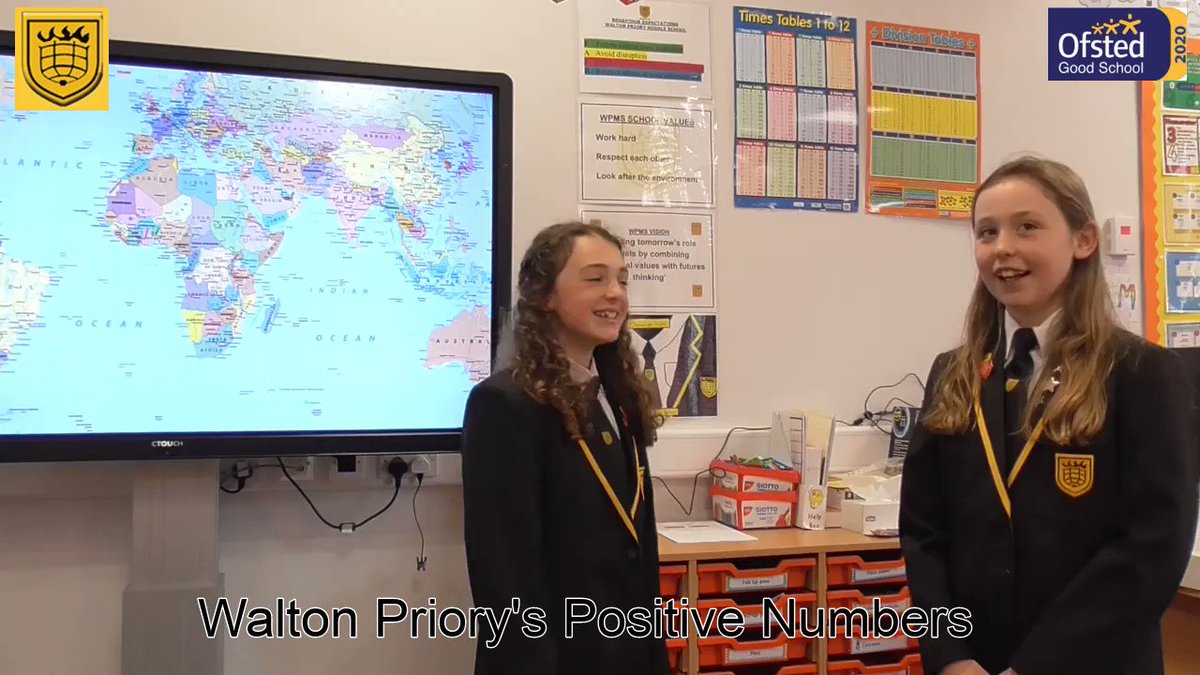 view on twitter
Posted 9th Oct 2020
We took the opportunity to brighten up the school and raise awareness of #worldmentalhealthday today- it was lovely to see the school overflowing with yellow accessories! 💛💛 A fantastic cause. @youngmindsuk https://t.co/9xkRRl5KRN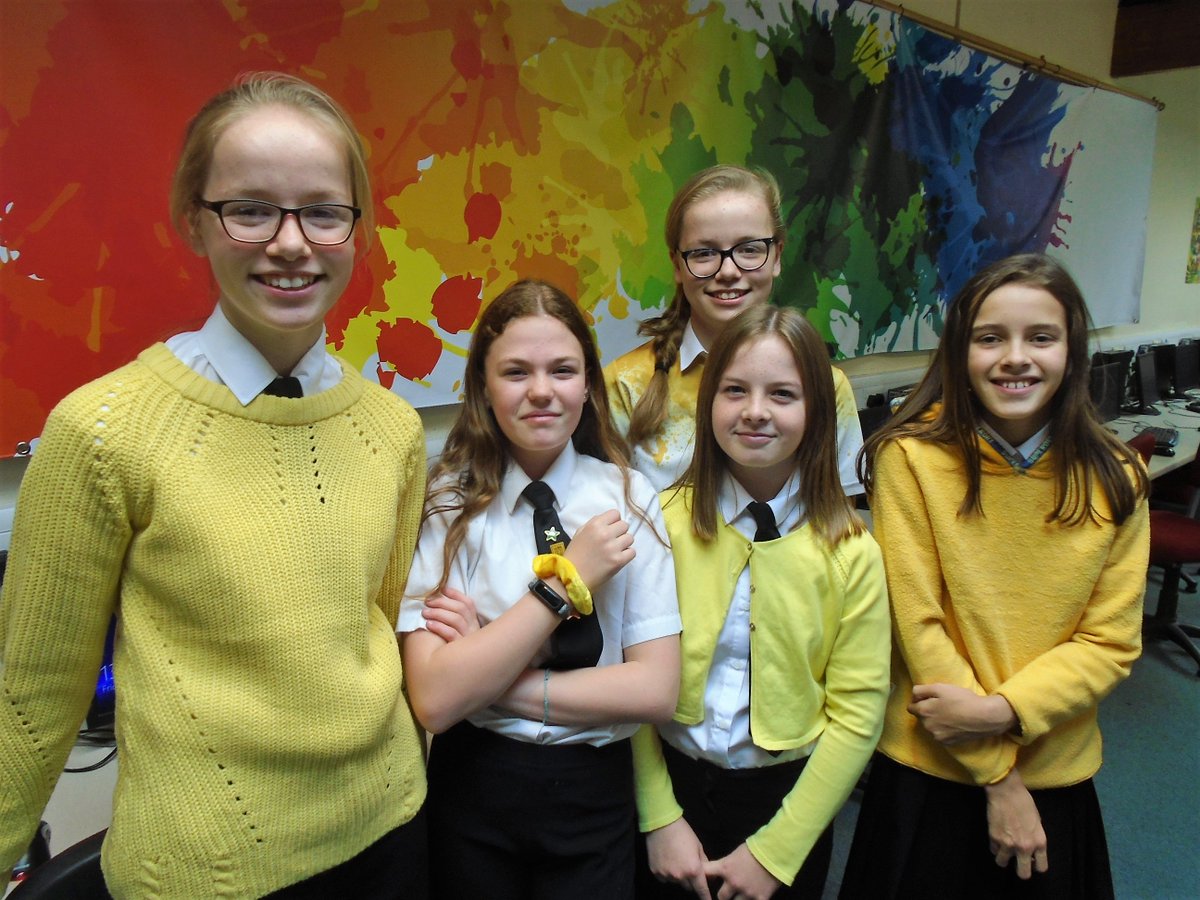 view on twitter